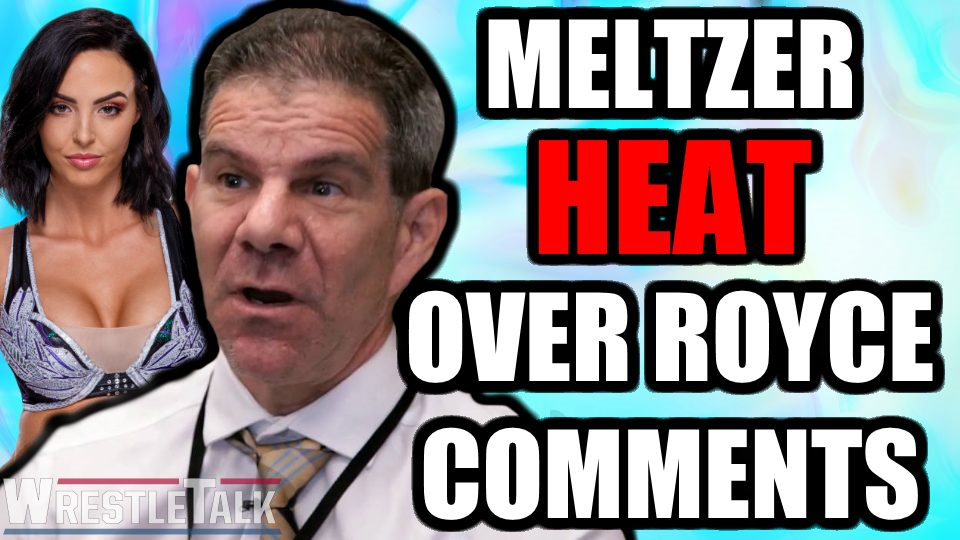 One of the main selling points of the 'Women's Evolution' in WWE and pro-wrestling in general is that looks do not matter anymore, and it's all about in-ring ability and skills. However, on a recent episode of his Wrestling Observer Radio, Dave Meltzer seemed to have forgotten that.
This is due to the fact that he was talking about WWE SmackDown wrestler Peyton Royce, claiming that "she looked better in NXT" because "she was a lot lighter," which has been considered body-shaming by the majority of the people on Twitter who heard it.
Is this normal stuff for a journalist to be talking about? Ever?
"She was more attractive in NXT" "She was a lot lighter." pic.twitter.com/URfefHaFDu

— Danny (@dajosc11) August 9, 2018
A Twitter user named Danny (@dajosc11) shared this particular moment in the podcast, and word spread fairly quickly, including to Peyton Royce herself, who responded:
https://twitter.com/PeytonRoyceWWE/status/1029775450044866566
Similar sentiments were echoed by other members of the WWE women's division, such as Billie Kay. Even other employees of the company such as former WWE Champion Seth Rollins have given their thoughts on Meltzer's comments.
This is unacceptable on so many levels. How dare you say that someone is more attractive when they are 'lighter'. You have no idea how stupid comments like this can affect someone for life.
@PeytonRoyceWWE is PERFECT just the way she is. A strong & beautiful WOMAN! https://t.co/1FDakcolpf

— Jessica McKay (@JessicaMcKay) August 15, 2018
-6 stars, Dave.

— Seth Rollins (@WWERollins) August 15, 2018
Meltzer has since offered a couple of apologies on Twitter for what he had said:
I'd like to apologize to you. You are an exceedingly attractive woman. I do realize the lengths and pressures on women in the entertainment world to maintain unnatural looks at times and am glad you pointed this out. https://t.co/qkgOrpVQOX

— Dave Meltzer (@davemeltzerWON) August 15, 2018
Again to everyone, I do want to apologize and I'm glad Peyton Royce sent her tweet because there was a valuable point there that we can all learn from.

— Dave Meltzer (@davemeltzerWON) August 15, 2018
Related Content
What do you make of what Meltzer's comments? Do you think he really is sorry? Let us know on Discord, Twitter, or in the comments below.