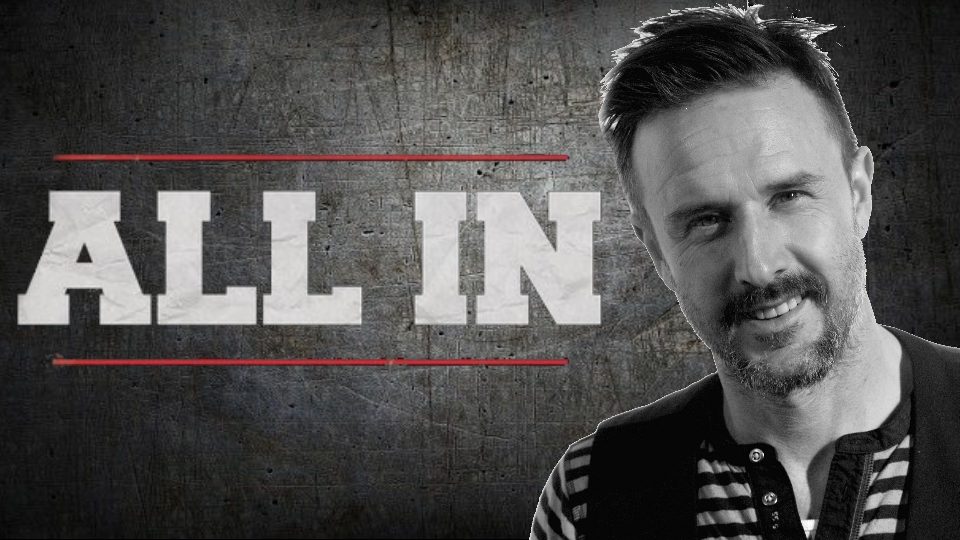 Former WCW Champion and actor David Arquette might be returning to the ring and when he does, there's a good chance he'll be "All In" for Bullet Club.
In what could probably be a case of erroneous and random tweeting before going to bed (we've all been there), the 'Scream' star replied to a post made by Woken Matt Hardy promoting his latest WWE merchandise.
I'm in

— David Arquette (@DavidArquette) March 31, 2018
This prompted Nick Jackson of the Young Bucks to jump in with the obligatory redirect to Bullet Club's September 1 self-funded event in Chicago, to which Arquette replied:
Hell yeah im ALL IN!

— David Arquette (@DavidArquette) March 31, 2018
If Arquette returns to the ring at "All In," it would mark his return to the squared circle after an 18-year absence. While many see his run as a pro wrestler as a debacle, however, there are some who believe that the Vince Russo-created angle was good for the company and for pro wrestling overall.
Nevertheless, this brief conversation should be taken with a large mountain of kosher rock salt – one the size of Mount Denali.
What are your thoughts on Arquette possibly teaming up with Bullet Club's Cody Rhodes and The Young Bucks for All In in Chicago on September 1? Is this something you want? Do you think that he was oblivious to what Nick Jackson was implying? Or is he really "All In"?
I mean, his appearance can't be as bad as him winning the WCW World Heavyweight title, right?