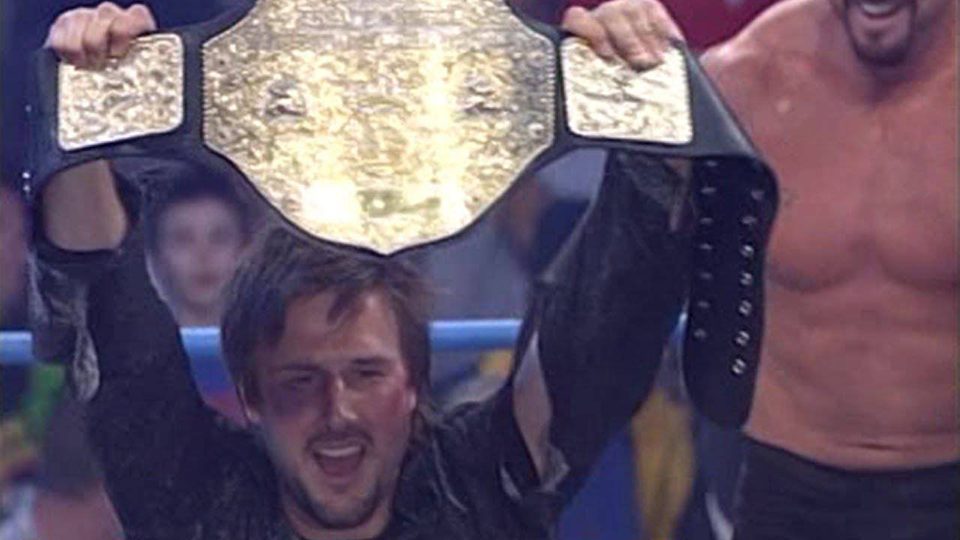 Wrestling is fake, and everyone knows that. Apart from when you're David Arquette and you get your throat cut open during a death match.
Former WCW Champion David Arquette was taking part in a Game Changer Wrestling event at a show called Joey Janela's presents LA Confidential when the incident took place.
The death match against Nick Gage was all going relatively to plan when Arquette was hit in the face by a fluorescent light tube that left deep cuts on his face and throat.
@TMZ raw video of @DavidArquette realizing he got cut. #GCW #deathmatchwrestling pic.twitter.com/I7wVjxjHbM

— Jonathan Stauffer (@Stauffy) November 17, 2018
He seemingly tried to stop the match upon noticing his injuries, and was rushed to hospital immediately after the match was over.
Thankfully it seems as though he didn't suffer any long lasting injuries, but has vowed in an interview never to take part in a death match again.
Arquette told TMZ, "It's definitely the last death match." When asked about a rematch with Gage, Arquette said it wouldn't happen, "unless it's in UFC."
Arquette said he hasn't spoken with Gage since the match and was asked whether Gage thought he put up a 'good fight,' Arquette replied, "I don't know. I don't know how to really talk about it."
It's fair to say that Arquette really got into the spirit of the match, but a sliced throat is enough to put anyone off it for at least a few weeks.