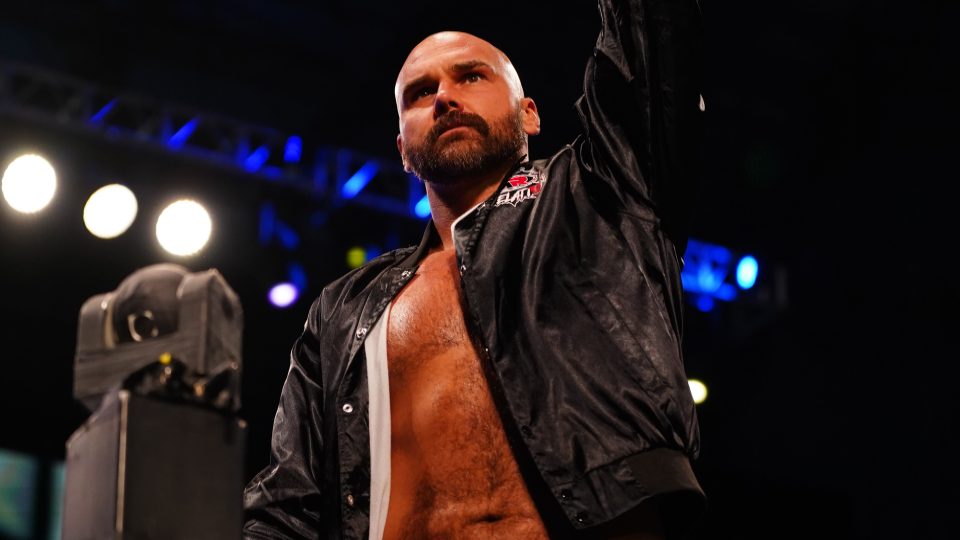 One of the guys in WWE who would make the shortlist for guys who have tons of talent, but just haven't been used to his potential is Chad Gable. Tonight on Twitter, AEW Wrestler Dax Harwood took a shot at both Gable and WWE.
Gable tweeted out a birthday wish to Otis and called him his number 1 guy. One might consider that calling him his top guy.
It appears Harwood took issue with it and tweeted out a response:
Wait, what's all this #1 talk?! I know you're not allowed to respond to me publicly for about 2 more months, but c'mon man! HE'S your #1?! https://t.co/8Hv8kBp3AG

— Uncle Dax FTR (@DaxFTR) March 8, 2021
There is a few interesting tidbits in Harwood's tweet. One it appears WWE may have a strict rule about not interacting with AEW stars directly on Twitter. This may only be in direct communication as we saw several WWE stars make fun of the explosions or lack thereof at AEW Revolution.
The other interesting note is the "two months" comment. This makes it seem Gable's contract is up in a couple of months. If so, would Gable make a good fit in AEW.
WWE has made their fair share of short jokes about Gable and he certainly hasn't been pushed like a main eventer. AEW doesn't seem to care about your size as long as you have talent.
What are your thoughts on the above story? Let us know in the comments on Twitter or Facebook.