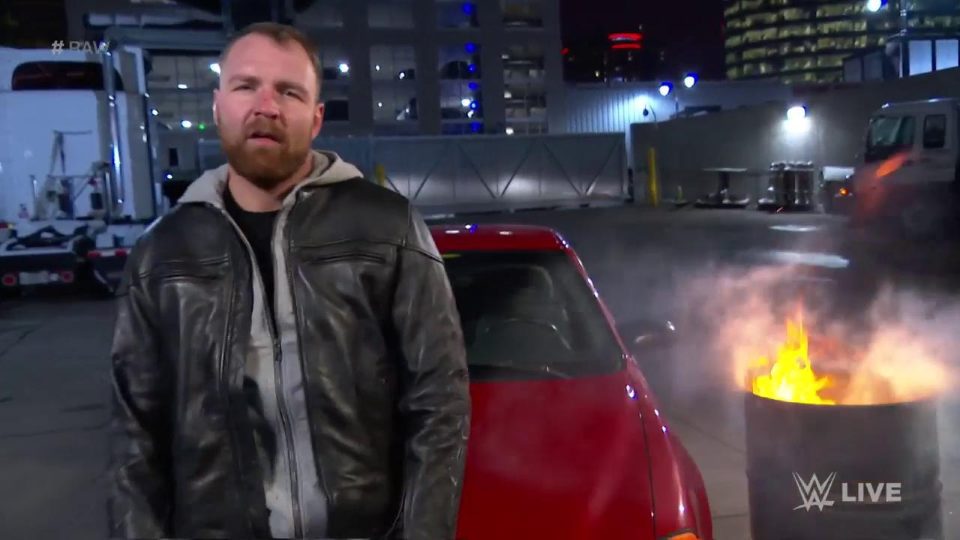 Bad Dean Ambrose. How dare you turn on your Shield brothers like that? They would never turn on you about four years ago.
Since that incredibly emotional night, Dean has given little insight into exactly why he turned on Seth, but on last night's episode of Raw, he gave his reason.
He hates vests.
Okay maybe it wasn't that, but he did burn his vest, so I reckon there's some suppressed vest-related rage in there.
TELL US he did not just do THIS.#RAW @TheDeanAmbrose pic.twitter.com/horMf8cYEs

— WWE (@WWE) November 13, 2018

"I used to think the Shield was stronger together. But the truth is, the Shield made me weak," he said.
While this is not strictly true, given that it's thanks to the Shield that we care about him in the first place, you could see the bitterness and anger in his face while he cut the promo.
You could tell it was a heel promo because he was sitting on a car next to a flaming barrel, instead of a teddy bear next to a marshmallow like a baby face.
"I used to think #TheShield was stronger together…but the truth is, The Shield made me WEAK." – @TheDeanAmbrose #RAW pic.twitter.com/uGWNtXFQ6r

— WWE Universe (@WWEUniverse) November 13, 2018
He also said that being in the trio made him feel vulnerable, and that now was the time to burn down the old memories and make new ones on his own.
The venue hosting TLC is advertising that Dean Ambrose and Seth Rollins will go head to head for the Intercontinental Championship at that show, but this feud is destined to continue for far longer than that.