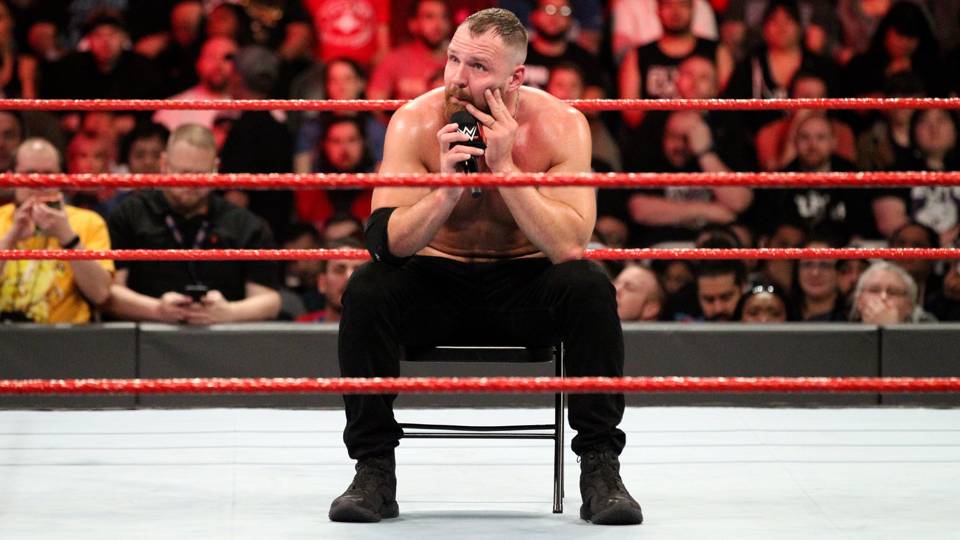 In a seldom seen move, WWE revealed in late January that former WWE World Heavyweight Champion, Dean Ambrose, would not be renewing his contract and would be leaving the company when his current deal expired.
The fact WWE acknowledged this was so rare, and it led many fans to speculate that it could be a work or part of a storyline. However, with just five days before WrestleMania 35, it appears that the former Shield member is indeed on his way out of the company.
WrestlingInc. is reporting that Ambrose was involved in the dark segment after Raw was finished airing last night. Ambrose came out and hit Baron Corbin, who had been victorious over Rey Mysterio in the show's main event, with a Dirty Deeds. Ambrose was not on Raw this week, but appeared on last week's show in a Last Man Standing match against Drew McIntyre.
Ambrose teased an appearance at the "show of shows" after dropping Corbin with the Dirty Deeds. Ambrose would bow to the crowd before climbing up the turnbuckles to pose. Eagle-eyed fans noticed that Ambrose pointed to the WrestleMania sign, perhaps this was an indication of where Ambrose will be on Sunday night.
Dean is expected to be finished with the company after April 7th, but a final WrestleMania moment to assist either Roman Reigns or Seth Rollins in their matches with Drew McIntyre and Brock Lesnar respectively could be a nice send off for the 'lunatic fringe'.