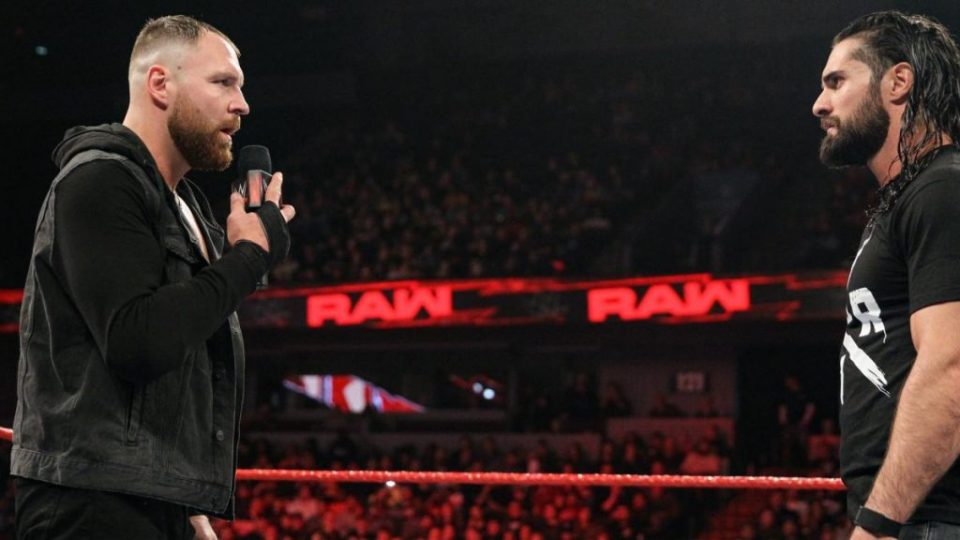 In one of the more surprising moments during last night's episode of Raw, we saw a confrontation between former Shield brother Seth Rollins and Dean Ambrose.
Having just finished an exchange with Brock Lesnar's advocate Paul Heyman, Seth was interrupted by Dean, who took the microphone before simply saying:
 "I've only got one thing got say to you: 'Slay the beast.'"
Speaking on the latest edition of Wrestling Observer Radio, Dave Meltzer revealed that there was originally a lot more planned for this segment, and that Dean took the script into his own hands.
Officials backstage apparently expected Ambrose to make a long speech incorporating Roman Reigns and the Shield, but for reasons best known to himself, he kept it very brief.
It's really starting to feel as though Ambrose is in WWE "farewell mode" now that it's been reported that he won't be re-signing. As long as he gets the message across, who cares what he says.
I actually think the segment was more effective like this. Ambrose couldn't think of a good way to say how he really felt, so he kept it short. His bitterness doesn't stop him from wanting to see his former stablemate succeed.
His contract expires in April, but what he'll be doing from now until then is unknown.