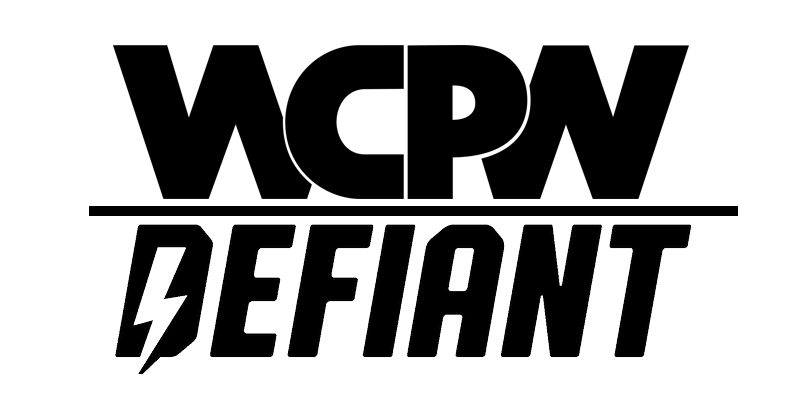 British promotion Defiant Wrestling, which was formerly known as WCPW (What Culture Pro Wrestling) announced yesterday that it was shutting its doors after a memorable three-year run.
It has been an absolutely incredible journey over the past three years, but it is with a heavy heart that we today announce that the journey must come to an end.⁰⁰

To each and every one of you who worked on a show, attended a show, or watched a show… thank you. pic.twitter.com/ox6G9cNWAH

— DEFIANT Wrestling (@DEFIANTwres) August 1, 2019
The promotion was launched by WhatCulture.com in June 2016 and aired weekly on the site's YouTube channel, initially featuring top names from the British wrestling scene wrestling on taped weekly shows.
The size of the group's inbuilt online audience meant it grew at an incredible rate, with the promotion selling out a 2,500 seat arena four months later for a card featuring Cody Rhodes vs. Kurt Angle in the main event.
Over the years, the majority of the biggest names in independent wrestling appeared for the promotion, with the all-time roster reading like a who's who of modern wrestling.
However, as the promotion grew and its wrestlers were given a large global platform on which to perform, many of the top stars in the group left to wrestle elsewhere.
The promotion lost more talent over a short period of time than it was able to replace, which caused crowds and interest to dwindle.
A re-brand from WCPW to Defiant Wrestling was intended to bring back wrestling fans who had dismissed the group as a "YouTube promotion" and allow the group to stand on its own two feet as a wrestling promotion, but ultimately it had the opposite effect.
Many wrestlers who competed for WCPW/Defiant and enhanced their careers by performing there have since taken to Twitter to thank the group for the part if played in shaping their careers.
WWE's Killian Dain, who wrestled for WCPW right at the start and was the promotion's first World Champion, expressed his sadness that the group was finished:
Had a lot of fun! Sorry to hear its finished. Best of luck to everyone involved ?

— Big Damo (@DamoMackle) August 1, 2019
Bea Priestley of Stardom and AEW fame was given a platform by WCPW – where she was a two-time Women's Champion – before she became a major name elsewhere:
https://twitter.com/BeaPriestley/status/1157106252956127233
NXT UK star Travis Banks credited the promotion with helping him break out on the UK scene:
https://twitter.com/Travis_BanksPW/status/1157055232901353474
One of Defiant's biggest success stories, Gabriel Kidd, who has recently announced that he will move to Los Angeles to train at the NJPW dojo with Katsuyori Shibata, thanked the promotion for helping him over the past three years:
I can't thank everyone at WCPW/Defiant enough for what they have done for me over the past 3 years.

I have made many friends for life through this company and I'm very sad to hear they're closing their doors. Thank you, @DEFIANTwres. https://t.co/ah66zUP3jf

— Gabriel Kidd (@GabrielKidd_) August 1, 2019
Martin Kirby, now of Dragon Gate, was one of the top names in Defiant for its entire three-year run. He called the closure "very sad news" and notes that some of his favourite memories in wrestling took place there:
Very sad news to see. WCPW/@DEFIANTwres helped give me a huge platform to perform on & holds some of my favourite wrestling memories; match with @WillOspreay, title match with @JosephConners ending in Parmesan screw job, feud with @joehendry & finally my championship victory.♥️ https://t.co/hmMCyYFEra

— Martin Kirby マーティン カービー (@MKirbyProEgo) August 2, 2019
New Japan Pro Wrestling star Will Ospreay took time out from his busy G1 schedule to thank everyone involved with the promotion, which he says "went above and beyond to give fans a higher quality of independent wrestling":
https://twitter.com/WillOspreay/status/1157116147612844032
The promotion released the following video as a final goodbye: