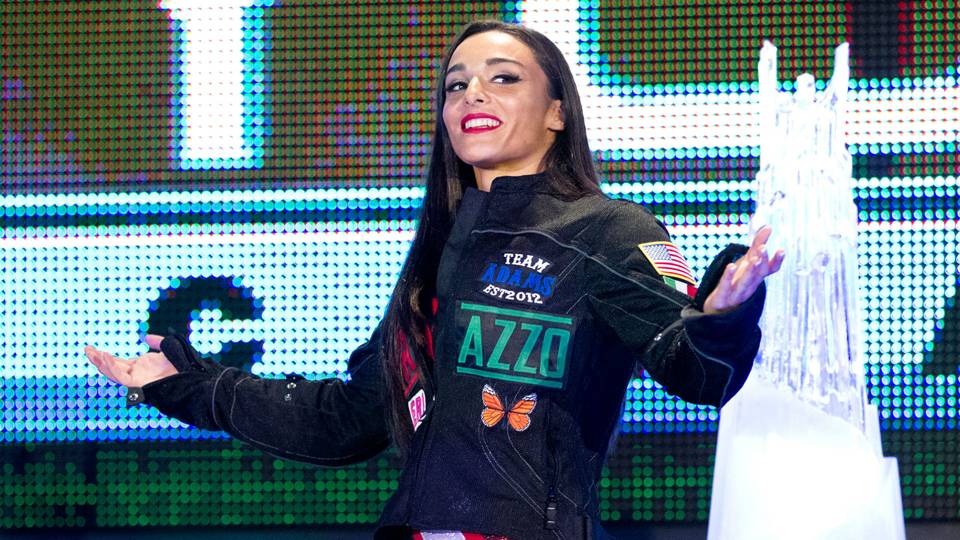 One of the NXT stars let go, along with several members of the main roster, was Deonna Purrazzo. Despite being signed to WWE back in 2018, Purrazzo wrestled just eight times on NXT TV before being released by the company.
Purrazzo was shown in the crowd during one of the first USA Network NXT shows along with her tag team partner Chelsea Green, so many people expected the talented female performer to receive somewhat of a push in the subsequent months.
However, this was not what happened, with Deonna failing to win any of her NXT TV matches since signing with WWE. While speaking to Sean Ross Sapp of Fightful, Deonna revealed some of the frustrations she felt while working for WWE.
During the interview, Deonna expressed her unhappiness at not being told why she wasn't being used on TV:
"It was a confusing time once TV started to go live because some people had to be in class on Wednesdays and then if you weren't in class it was because you were booked for TV. I think Chelsea and I were in class when got a text being like, "Hey, you're going to do a crowd appearance. Please be at Full Sail at this time." It was, apparently, a very last minute thing that was added in. So, we went, we did our hair and makeup, and Hunter came up to us and was like, "This is what we're going with. I want you to come up with new names, I want you to come up with vignette ideas," and kind of like made us feel this is the direction we're going in, you guys going to be a tag team.

"We sent all of our ideas multiple times, didn't hear anything back, and then we shot a few ID shoots and then Chelsea was doing ID shoots on her own. I was kind of like, "Okay, let me have a conversation with someone."

"It was that Chelsea was TV ready and I wasn't. Maybe I shot myself in the foot again because I flipped out. I said, "No, this is part of the problem. I have asked for fifteen, sixteen months now how I can be TV ready for when I get an opportunity and no one has given me critique. No one's told me if you like my hair color, if you like my gear, if you like this, you like that. Now, I'm getting an opportunity and you're telling me it's my fault I'm not TV ready? It's your fault.' That was like the last conversation we had about VXT because. I said, "I'm not mad Chelsea's being on TV."

"Because if I want anyone to succeed, I have a core group of best friends that I would do anything for and I want the absolute world for. But, if I'm gonna keep being burned by this company, again, what is the point? This was the one opportunity I was getting to actually be put in a storyline and now I'm not ready for it? It was just absurd to me."
Since leaving WWE, Deonna has teased moves to the likes of ROH, Impact and AEW. Where do you think Purrazzo should go next? Let us know on Twitter.