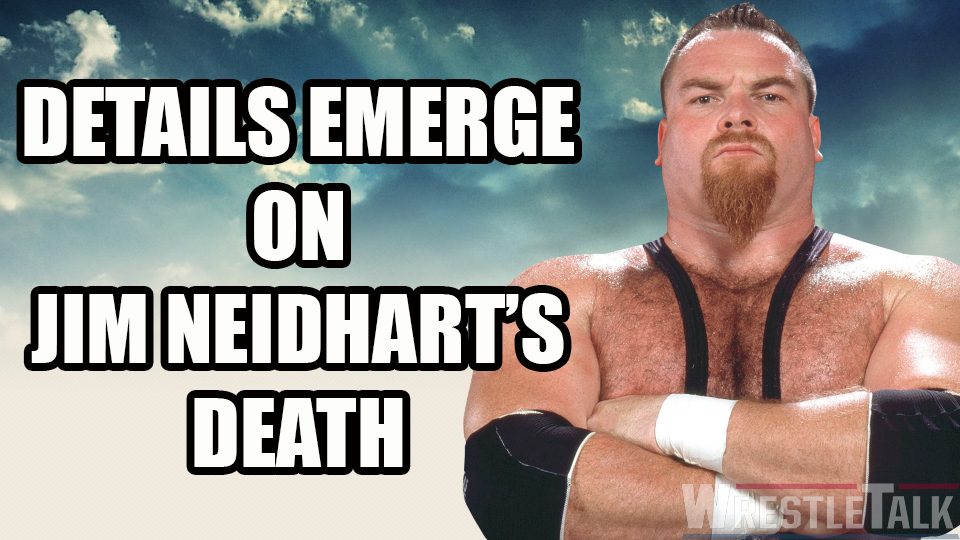 Today the wrestling world is mourning the death of  Jim Neidhart.
The Hart Foundation legend and father of WWE superstar Natalya died on Monday, August 13 at the age of 63.
As reported by ESPN, The Pasco Sheriff's Office have said Neidhart fell and hit his head at his home where he "succumbed to his injury" in Wesley Chapel, Florida.
TMZ have reported that Jim Neidhart's wife, Elizabeth Neidhart, called emergency personnel at around 6.30am after her husband collapsed having what appeared to be a seizure.
Mrs Neidhart told investigators Jim was having difficulty sleeping and got out of bed to change the thermostat. But, when Jim went to touch it, he "turned weirdly as if he were about to dance…" and "then fell towards the wall and ground".
According to the investigation report, Neidhart's wife noted he "suffers from seizures and takes medication for it". Mrs Neidhart also told investigators that his last seizure was in December and that "doctors also believe he may have had Alzheimer's".
Emergency personnel reported to have found Neidhart on the ground with a four inch wound to his face. No foul play is suspected.
Jim Neidhart's daughter, current WWE Women's Division star Natalya, gave her first statement since the tragic news broke. Natalya professed her adoration for her father as "a fighter and an incredibly special person" in a heart felt tweet. Natalya and the Neidhart family also thanked the fans for "the outpouring of thoughts and prayers".
— Nattie (@NatbyNature) August 13, 2018
Jim Neidhart earned the moniker of 'The Anvil' during his Stampede Wrestling days in Alberta, Canada. Stu Hart, Stampede Wrestling promoter and matriarch to the Hart family, paid Neidhart $500 to enter a anvil tossing contest at the Calgary Stampede. Neidhart tossed the anvil 11 feet, won the contest, and walked away with a title that would last a lifetime.
What are your favorite Jim 'The Anvil' Neidhart memories? Keep the memorials coming in the comments, as well as on Twitter.
Related Content: