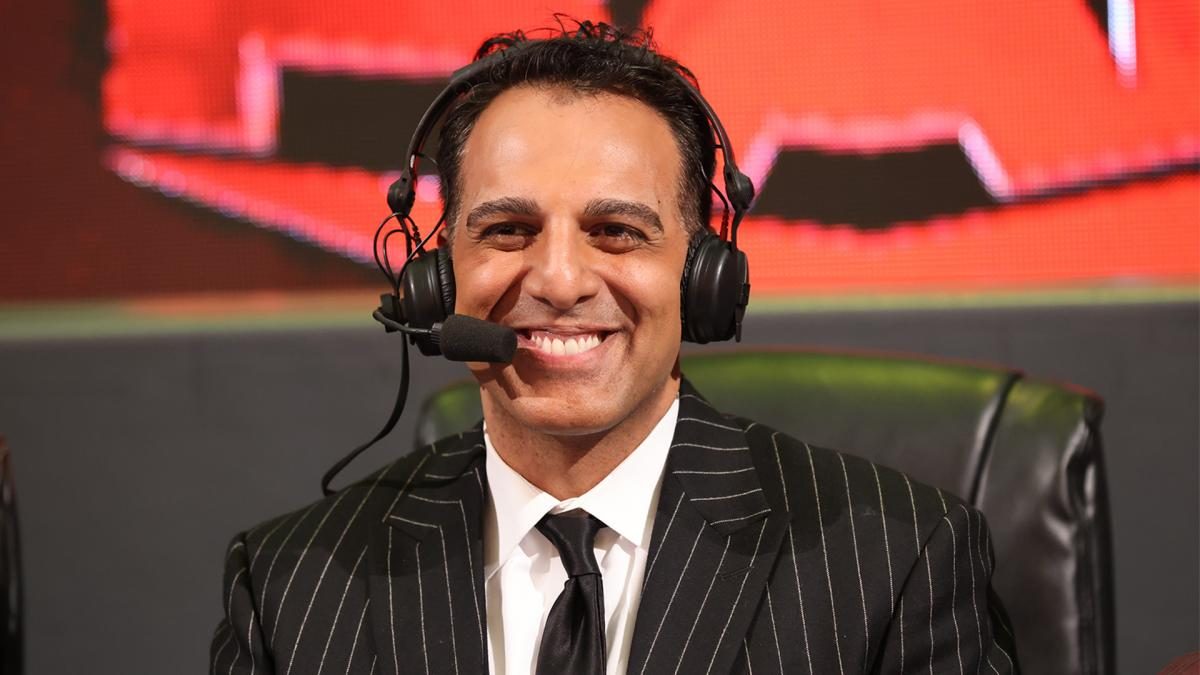 Some new details have emerged regarding the hiring of Adnan Virk as the new lead announcer for WWE Raw who debuted this past Monday.
Adnan Virk announced the show alongside Corey Graves and Byron Saxton, replacing the former team of Tom Phillips, Saxton and Samoa Joe.
As per the Wrestling Observer Newsletter, it was WWE President Nick Khan who spearheaded the hiring of Virk.
He has not been trained yet at this point, which was pretty evident during matches as he was getting some names wrong and didn't know a lot of the moves.
That's not his fault, it's just because he's brand new.
It usually takes a while before WWE decides an announcer is fully ready after being trained and calling matches in a studio, so it's interesting that Virk was just thrust onto the show without that.
He also said in an interview after Raw earlier this week that he hadn't even met Vince McMahon yet.
This comes ahead of Pat McAfee debuting as the color commentator for SmackDown tonight.
What are your thoughts on the above story? Let us know in the comments on Twitter or Facebook.