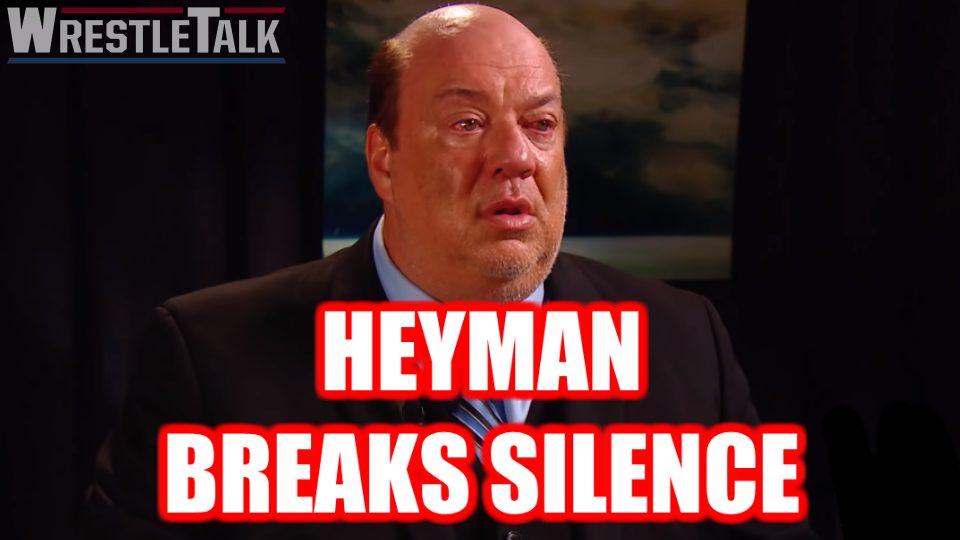 Paul Heyman was on last night's Raw in his first interview since he was viciously attacked by Brock Lesnar last week. However, the version of Paul Heyman that we saw interviewed by Renée Young bore no resemblance to the man we know.
Bruised, unshaven, and clearly disheveled, Heyman struggled to answer questions about his former client.
At the mention of Lesnar's name, he repeatedly checked over his shoulder, showing signs of post-traumatic stress. His glazed, red eyes and unkempt presentation showed the shell of a broken man. Furthermore, a constant back-and-forth rocking and exaggerated motions marked the brilliant portrayal of a man on the edge.
An excerpt on Heyman's fear at even addressing the topic is below:
"Brock Lesnar has disconnected his phone number, and I- I have tried to reach him through intermediaries, and… I don't know where we stand…

"[Addressing the crew directly] Actually, I kind of have a problem with this, guys. Brock's not going like this. I mean, I'm out here talking in public about this – this is kind of a private matter. It's just going to piss him off more."
In other news, I'M NOT CRYING, YOU'RE CRYING!
After the WWE Universal Champion attacked Heyman last week, Lesnar made it clear that the two are not, and never were, friends. Lesnar's longtime manager choked out a warning that he couldn't breathe, but the champion did not relent in his assault.
Heyman concluded Monday night's segment with concern that, having seen the unhinged Lesnar firsthand, Roman Reigns didn't stand a chance in their upcoming SummerSlam match.
Related Content:
Brock Lesnar will face Roman Reigns for the Universal Championship at SummerSlam in two weeks. Do you think Heyman will ally himself to another superstar? Let us know in the on WrestleTalk's Twitter here or on my Twitter here. You can also join us on Discord to chat with the entire WrestleTalk team and fans here!