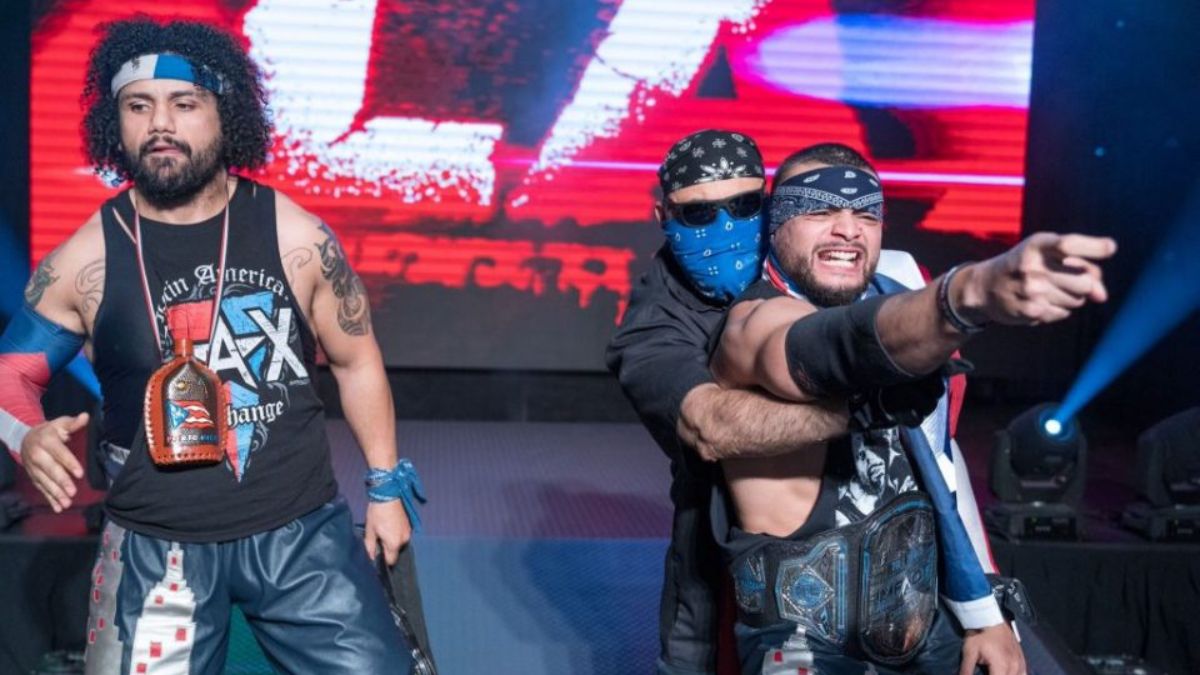 An AEW star believes the L.A.X. faction is too good not to come back.
From 2017-2019, Diamanté was part of the IMPACT Wrestling roster as a member of the L.A.X. (Latin American Xchange) faction with Konnan, Santana and Ortiz.
The group was highly successful during their run with the company, including Santana and Ortiz winning the IMPACT World Tag Team Championships four times.
During a virtual signing for Captain's Corner, Diamanté reflected on her time with the stable in IMPACT Wrestling. When asked about a potential reunion of L.A.X., she answered:
"I'm working on it. Don't tell nobody (Diamanté jokingly said about an L.A.X. reunion). Yeah, L.A.X. was too good to not just bring back. I'm not gonna lie. LAX is too iconic, too good to not be around."
"And the theme song too, the theme song too. That sh*t slaps. I ain't gonna lie, coming out to it, hearing the helicopters and sirens and the guns, sh*t gets you hype."
During their run in IMPACT Wrestling, Santana and Ortiz feuded with the OGz of L.A.X., Homicide and Hernandez as well as Eddie Kingston.
Recalling the story of when Ortiz was legitimately choked out during the filming of a segment, Diamanté said:
"They were filming — I think this is when I was hurt or something. They were going deeper in the story (in IMPACT Wrestling) with Eddie Kingston and he was trying to come in and corrupt the whole thing and Eddie was there with — the group had kind of split up."
"It was The OGz with Homicide and Hernandez and Eddie Kingston versus the young boys, which is the new LAX. They were into that story and there was a spot where Hernandez has Ortiz on his back but he's choking him with something and as he pulls harder, he knocks out Ortiz."
"Like Ortiz knocked out, snoring and Santana is freaking out. He stands over him, he's like, 'Monkey! Wake up!' And just starts smacking the sh*t out of dude… No, no, no (this isn't on TV). They cut the cameras."
"This is they're shooting so this is one of the takes. It's funny now. Monkey will laugh about it now but, brother was legit knocked out and he was getting the life beat out of him and then he woke up and was like, 'Huh? What happened?'"
"Didn't ask about why his face was on fire or anything but, just knowing that Santana was just beating the sh*t out of him just to wake him up was hilarious. Sorry Monkey, love you. It was a funny story."
Transcription via POST Wrestling
If you want to stay fully updated on all the latest wrestling news, click the red bell in the bottom right of your screen to receive notifications from WrestleTalk.com straight to your device!