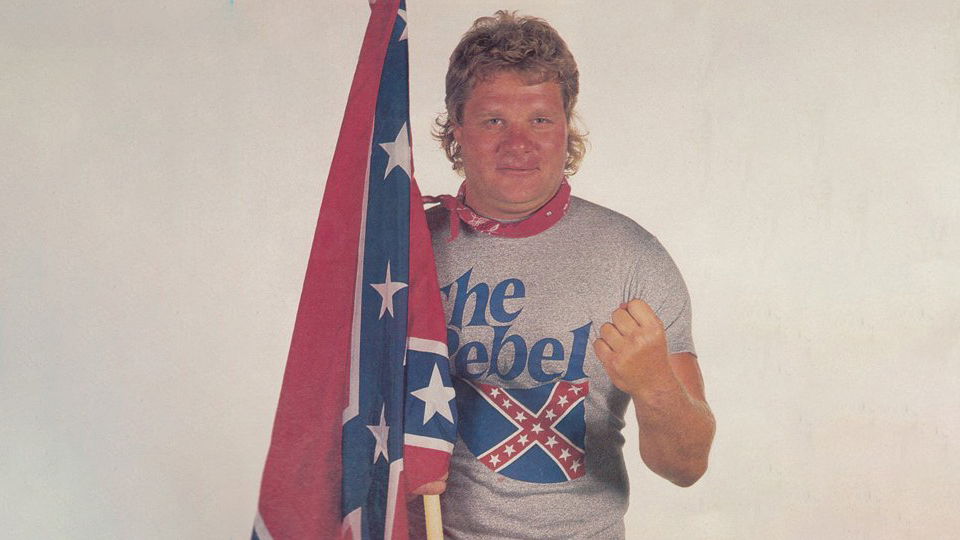 According to a tweet from the official NWA Twitter account, former NWA, WCW, WWF (and countless others) wrestler 'Dirty' Dick Slater has passed away at the age of 67.
The National Wrestling Alliance sends its deepest sympathies and condolences to the family, friends and fans of Dick Slater.

As tough as they come. A decorated champion of the @NWA across every territory he wrestled including being United States, Mid-Atlantic and TV champion. pic.twitter.com/dqHlLqnOJx

— NWA (@nwa) October 18, 2018
Slater was a mainstay of the territory era, competing around the circuit for the likes of Georgia Championship Wrestling, Mid-Atlantic and Eddie Graham's Championship Wrestling from Florida.
He found his way to the WWF in 1986 where he did a stereotypical Southern rebel gimmick, appearing on a handful of televised cards but not achieving much of note during his year with the group.
Slater's most notable outing came at The Big Event, where he defeated Iron Mike Sharpe.
He had more success in All Japan, where he spent three years on and off while working regularly in the United States for WCW.
Slater closed out his mainstream career in WCW, working for the promotion until 1996 as part of stables J-Tex Corporation and Stud Stable.
No cause of death has been revealed as of this time.