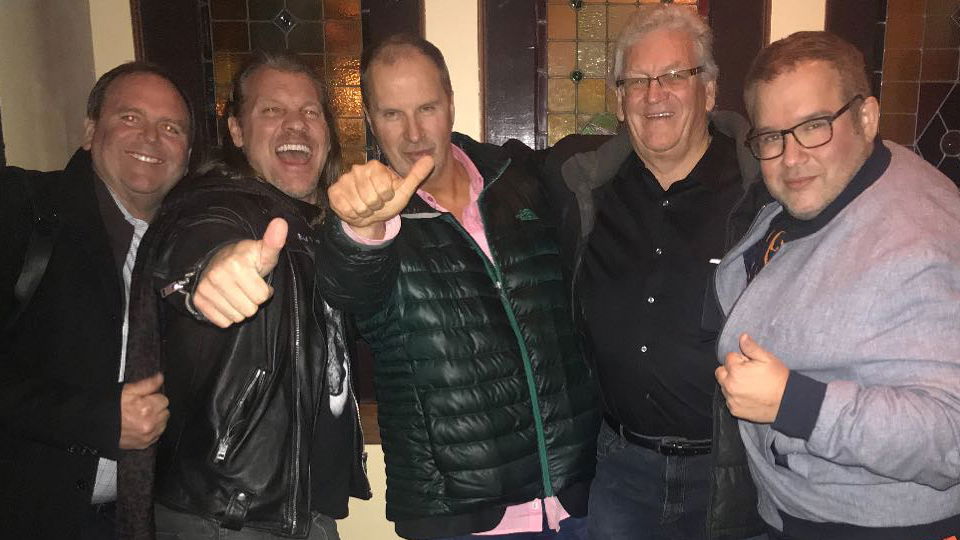 Chris Jericho is better than anyone in wrestling at keeping his name in the news and creating discussion about his future. He is notorious for dropping breadcrumbs that sometimes go nowhere and other times lead to unexpected appearances, as was the case last year when he turned up in NJPW or earlier this year when he gatecrashed All In.
Now, Jericho has fuelled the rumour mill further by posting a picture on Instagram of him hanging out with Impact Wrestling officials Ed Nordholm, Scott D'Amore and Don Callis.
https://www.instagram.com/p/Bq0GnsPlMV7/?utm_source=ig_embed&utm_medium=loading
Jericho has always previously stated that he would never set foot in a non-WWE ring on North American soil, which obviously changed when he turned up at All In and attacked Kenny Omega.
Rumours have persisted for some time that Jericho was going to appear for Impact as a favour to close friend Callis and this picture suggests a meeting of sorts discussing that may well have taken place.
However, this is Chris Jericho we are talking about, so it is equally likely that he was simply hanging out with the trio while they were all in Toronto at the same time and there is nothing more to it. Knowing Jericho, it is not out of the question that he will turn up in the Royal Rumble next month instead.
Where do you think Jericho will end up next? Let us know in the comments below.