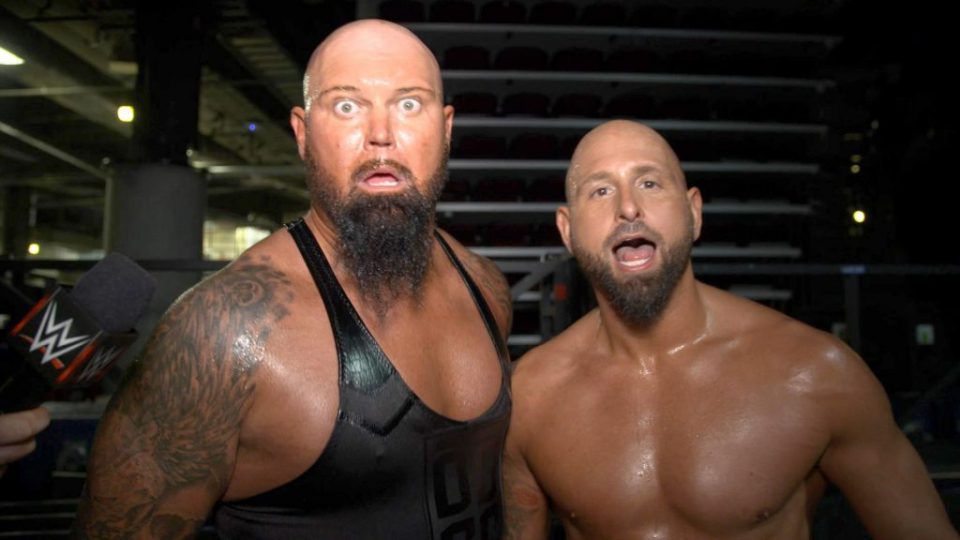 It was reported last week that Karl Anderson and Luke Gallows had turned down 'big money' contracts and would not be re-signing with WWE when their current deals expired. The pair were reportedly unhappy with how they had been handled in WWE, and it is clear to see why.
It has been speculated that the pair would be on their way to AEW, especially given their previous links to the Bullet Club.
However, a tweet from Karl Anderson this afternoon, featuring his young son, might have put to bed those rumours. In the tweet, Anderson's son said his father told him to say "Don't believe everything you read".
Message from my 7 year old, Cylus..#DontBelieveEverythingYouRead
?
He also said "please follow me on Instagram @sillycycy pic.twitter.com/AtiO7SBclE

— The Machine Gun AKA Chad 2 Badd (@MachineGunKA) March 11, 2019
Although this could be about anything, and could just be Anderson having some fun with his son and the fans, some have speculated that he is trying to suggest he and his tag team partner Luke Gallows are not, in fact, leaving WWE.