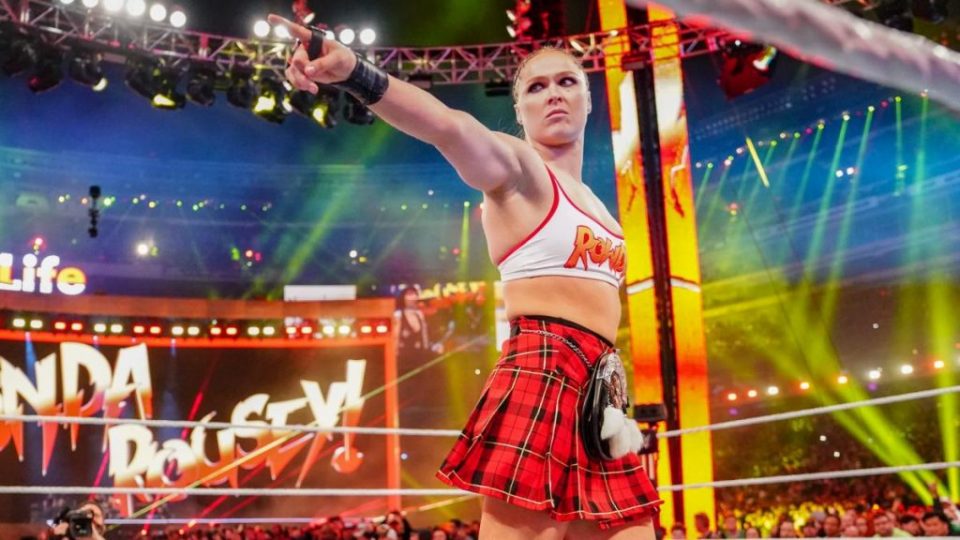 Ronda Rousey appears to have confirmed via he Instagram page that she and husband Travis Browne are expecting their first child together. Rousey posted a picture of the two of them with the hashtag #impregnationvacation.
It was reported several months back that Rousey would be done with WWE following WrestleMania, with several sources stating that Ronda and Browne wanted to start a family sooner rather than later.
That prompted an angry response from Rousey, who was irritated with speculation over her sex life and scolded: "It's my vagina, my life, keep the speculations to yourself."
https://www.instagram.com/p/BwSiH8enwa2/?utm_source=ig_web_options_share_sheet
Ronda remains under contract with WWE until 2021 but given this news it may be some considerable time – at least a year if not more – before WWE fans see her again. Although, whether she will want to return to the ring at all when she has a new family to think about is unknown.
Assuming this is confirmation that Ronda and Browne are having a baby and not just attempting to make one while on vacation, then congratulations to the happy couple!