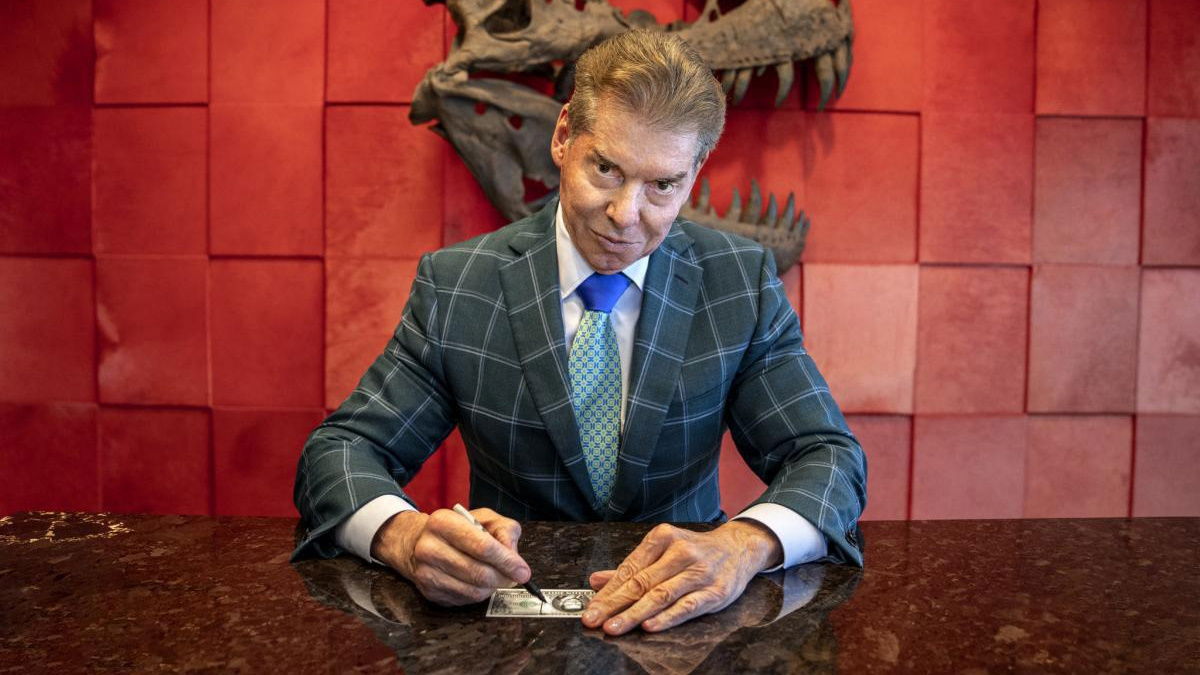 A former WWE star says Vince McMahon "didn't get" his popular gimmick.
In the mid 2010s, there weren't many tag teams who were as popular as a comedic pair than the Fashion Police of Fandango and Tyler Breeze.
Although Breeze and Dango were an active tag team for nearly five years, most fans would argue that the duo was never given a major spotlight for a consistent amount of time.
Despite winning the NXT Tag Team Championships in 2019, the Fashion Police were never able to win the Raw and SmackDown Tag Team Championships.
In a new interview with Wrestlingnews.co, Dirty Dango discussed how his tag team run with Breeze started. He said:
"Breeze and I aren't super close friends, but we are friends. We don't talk every day but he's a really good businessman and he's very proactive. He's always pitching ideas, he texted me when I was coming back [from] a meniscus scope I was out for a few weeks."
"He goes 'Listen, they're not using us. Instead of us just selling backstage and tweeting about how we're not being used, let's just do everything we can so if we do get released, let's not give them any hooks to hang their hats on and just be proactive [about pitching things].'"
"We would come to TV every week and we would grab one of the dot com guys and just start cutting promos and then it kind of organically grew into the Fashion Files and we would dress up as cops and we ordered gear from Amazon and it started to get a lot of traction online."
"The social media guys loved working with us and I think during the production meeting, they're gonna [talk about these segments and explain] that they're getting a lot of social media buzz."
"They would go off of social media attraction and stuff and that's how the Fashion Files started on television."
Dango continued on to reveal that Vince McMahon was not a fan of the Fashion Police gimmick and that he never once laughed at one of the team's segments, saying:
"From day one to the last day we did it, Vince did not laugh once. He did not understand any of the jokes, he didn't get any of the pop culture [stuff], any of the movies."
"[He did] not understand it, he didn't like it, but he knew the fans liked it, so he kept it on his show. Yeah, he didn't understand any of it."
"There would be people in gorilla watching the segment and everyone would pop while the segment was airing and Vince would just look around and be like 'What the fuck?'. The dry sense of humor, it just wasn't his thing you know."
"If you're a 70 something year old guy, you're probably not getting Twin Peaks jokes you know, it's understandable. It's nothing against him, he didn't like it at all, but he knew some people did."
The Fashion Police, also known as Breezango, disbanded in 2021 when the duo was released by WWE. Dirty Dango now works for IMPACT Wrestling, while Tyler Breeze has not wrestled since their release.
Transcription via Fightful
If you want to stay fully updated on all the latest wrestling news, click the red bell in the bottom right of your screen to receive notifications from WrestleTalk.com straight to your device!