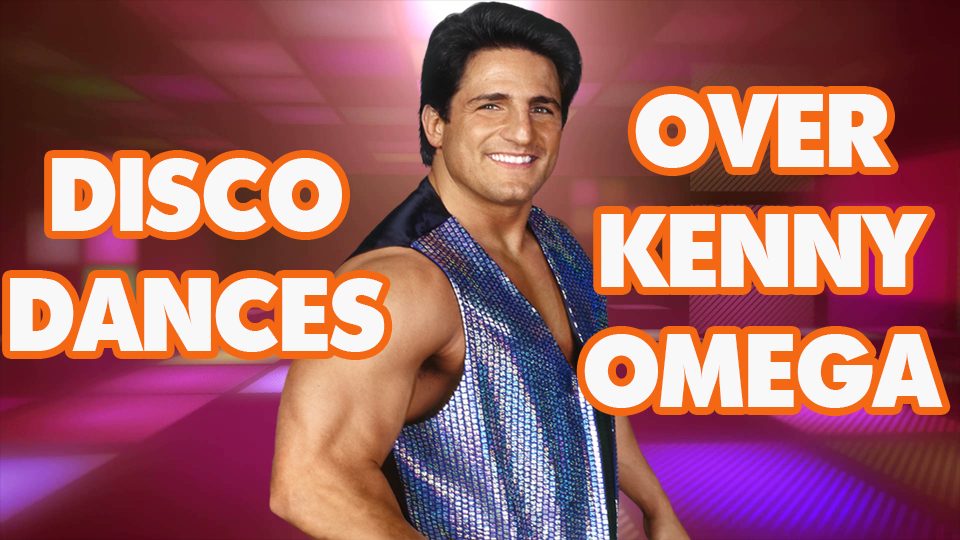 Isn't it a wonderful world when you get to write a news piece about Disco Inferno in 2018? In the last twenty-four hours, the man born Glenn Gilberti has come out as a detractor of Kenny Omega's work at Sakura Genesis, where Omega and Kota Ibushi fell to Cody and Adam 'Hangman' Page in an excellent bout.
After a leaked picture of a busted up Cody made its way onto the internet following the pay-per-view, Inferno took to Twitter – where else – to lambast the style of the former IWGP United States Champion:
Nobody knows how to "work" anymore. They would rather kill each other to get @davemeltzerWON to put their match over. That is a problem that needs to be put front and center. Guys are going to keep getting hurt. https://t.co/NTwFopHlDR

— Glenn Gilbertti (@TheRealDisco) April 1, 2018
Accidents will happen, however, at least that's how one fan responded to Inferno's criticism only to be the subject of his next rant. The former WCW Television Champion turned his bile on the fan in question:
How is that an accident? Because he accidentally kicked him too hard in the face? That means your "work" is not good. https://t.co/G9NhYj0VxM

— Glenn Gilbertti (@TheRealDisco) April 1, 2018
As much as the wrestling world loves Kenny Omega, Disco is somewhat correct. Omega's ring work, whilst breathtaking, can be abrasive and dangerous even in a hard-hitting promotion such as NJPW. This was highlighted at Strong Style Evolved when he nearly broke his own neck.
A lot of people will bemoan the criticism Inferno has given Omega, but they must understand this is not a vicious attack for the sake of being mean. This isn't the era of professional wrestling he grew up with or trained in, so the style isn't going to be for everyone. The way Disco makes it sound, he only wants to minimize risk and surely that's something we can all get behind.
Kenny Omega, the subject of his criticism, wasn't so understanding:
To think I was trying to find gaps in my schedule to do your show…. so much for that.

— Kenny Omega (@KennyOmegamanX) April 2, 2018
Whilst other professional wrestling names have had their say on Disco's tweets, the most interesting name to date is Cody Rhodes himself, who came out in defense of the man he will battle at ROH Supercard of Honor XII:
Stop. You know nothing. You have drawn 0 dollars. No fan has ever left a show thinking about you. You were lucky to be a juiced up double-lifer "over with the boys" type in an era where you hid in plain sight coasting on others' success. Couldn't hang then, can't get booked now. https://t.co/0kiDAgyhlT

— Cody Rhodes (@CodyRhodes) April 2, 2018
I take no pride in ending that man's career w/a single tweet…but this whole "they're doing it wrong…I know how to do it right…they're exposing the business…"

That logic itself is exposing the business. Don't let the bitter have a place in our world.

Conversation is done

— Cody Rhodes (@CodyRhodes) April 2, 2018
Undoubtedly, this is a story which will run and run with others chiming in down the line. Both sides of the argument are valid, however. Cody, Kenny, and the rest of us enjoy putting on and seeing bouts that are genuinely worthy of Meltzer's five-star rating system. Whilst Disco is only trying to convey that it may be better to work a safe four-star match, than risk your career in a high impact affair for an extra star which could have lasting effects on your health.