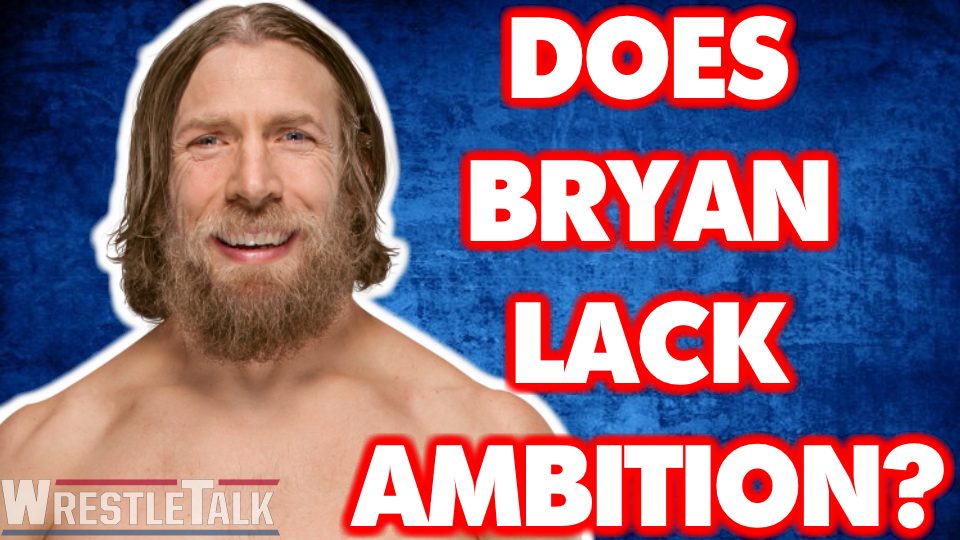 When the leader of the Yes! Movement speaks, people listen. Due to his charisma and authenticity, he commands attention, and is celebrated by millions of fans worldwide.
Daniel Bryan spoke to Amy Jo Martin on her Why Not Now podcast recently, and it may come as a shock that he confessed to having little to no ambition in the wrestling business.
So, what motivates this guy? Not surprisingly, wrestling itself.
As WrestlinInc has transcribed:
"WWE did this personality test with some of their more successful wrestlers to see, like, 'are there some common traits amongst these people that makes them successful' … I got my test results back and the lady was just baffled. She was like, 'you have the lowest ambition score I have ever seen!' In percentiles, I was in the bottom one percentile for ambition. And she was like, 'how on Earth are you successful at this?' And I said, 'I don't know – I just really love to wrestle.'
Bryan says that reminding himself to be more ambitious is something he's working on, but if it was only his love for what he does that has carried him this far, then there should be a lesson in that for all of us.
https://twitter.com/hairywrestling/status/985597594830360582
According to the interview, Bryan also believes growing up poor has helped him in his life and career:
"I feel very fortunate that I grew up without very much money and my mom was a huge, huge inspiration." … "She starts going to school, and working two jobs, and all this kind of stuff. And, at the time, we didn't have very much money, but it didn't matter because we felt loved, right? I never felt like, 'oh no, we don't have very much money!' … material things were never the point, were never the things that made me feel like they made me happy."
The worldview he has adopted from his mother is certainly evident in Bryan's promos. First and foremost, he is a man of ideals. Relaxed and unassuming in his demeanor, he strikes us as a quietly confident man, living out his dream. When his passion does reveal itself, it tends to pour out, making him even more engaging.
Lingering in my mind is whether or not Bryan has enough of that ambition to carry him back to his pre-injury levels of success. The lay of the land is different than it was a few years ago and Bryan has more competition from wrestlers he helped pave the way for in WWE such as AJ Styles, Shinsuke Nakamura, and SmackDown Live up-and-comer Andrade 'Cien' Almas.
But I must believe that if there is anyone who can overcome an unfair label like 'lacks ambition,' it's the 'Yes!' man himself.
Does any of this worry you? What does 'ambition' mean to a guy like Daniel Bryan anyway? Do you think he'll climb back to the top of WWE again? Let us know in the comments below or on Twitter here!