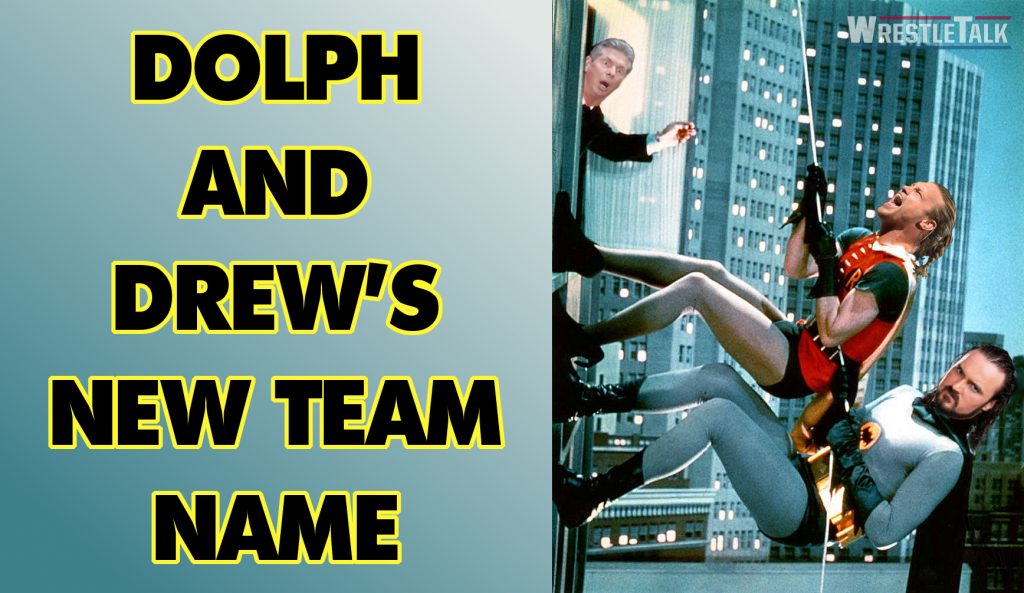 Dolph Ziggler and Drew McIntyre made their tag team debut this past Monday on RAW with an impressive win over Titus Worldwide. I mean the Alabama Slam on Apollo was impressive, no one is really surprised by Titus Worldwide losing.
After the match, though, Drew and Dolph cut an excellent promo where McIntyre dressed down the rest of the locker room for being soft. He does know Braun Strowman is back there, right? After Drew was done berating people in his sexy Scottish drawl, Ziggler ended by saying that they, "don't give a damn about stealing the show, because [they are] The Show."
Several sources have gone with the assumption that this statement was the proclamation of their new team name, "The Show." While this could have just been a cool way to end a promo, it is likely to be the team's name going forward.
The pairing could see either a revitalization for Dolph, or be his exit story line if he doesn't re-sign with the WWE by this summer. In any case, it'll be fun to see where the duo goes from here, and hopefully they pick a more creative name than "The Show."
Hell, I'm even starting to like Drew and Dolph better, it sounds like a Saturday morning adventure cartoon staring a young boy and his pet cat with a German accent.
What do you think Ziggy and Mac's new team name should be? Let us know on Twitter or in the comments below.