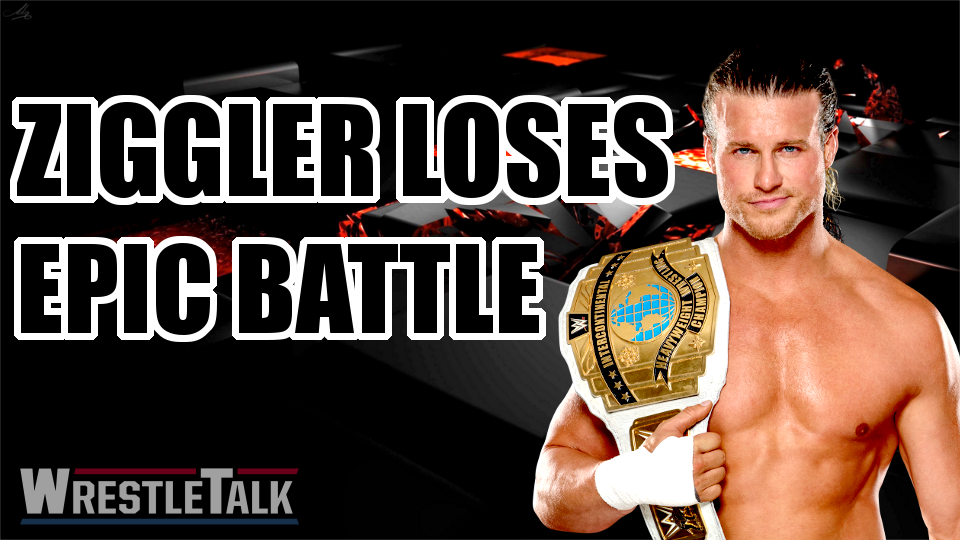 WWE star Dolph Ziggler this week continued his tentative move into comedy, by appearing on Jeff Ross presents Roast Battle on Comedy Central.
For those not familiar with the show, it's not as I was led to believe an hour-long contest between grandparents over who makes the best Sunday lunch. Instead, two comedians share the stage and throw barbs at each other before a winner is decided by a panel of experts.
The current WWE Intercontinental Champion took on his friend Sarah Tiana, with a no-holds-barred contest ensuing.
WARNING – this contains very strong language and themes that some might find offensive.
Unlike his recent Iron Man Match at WWE Extreme Rules, Ziggler ended up losing this battle with a score of two to one.
However, all might not be lost in the 'Show Off's attempts at breaking into the world of stand-up comedy. Deadline Hollywood reported on their website that the show brought in an all-time high of 810,000 viewers, a huge 63% increase on the previous season's premiere.
Related Content:
What did you think about Dolph's Roast Battle performance? Does he have a future in stand-up comedy? Let us know in the comments, on Twitter or through the Discord WrestleTalk chat.