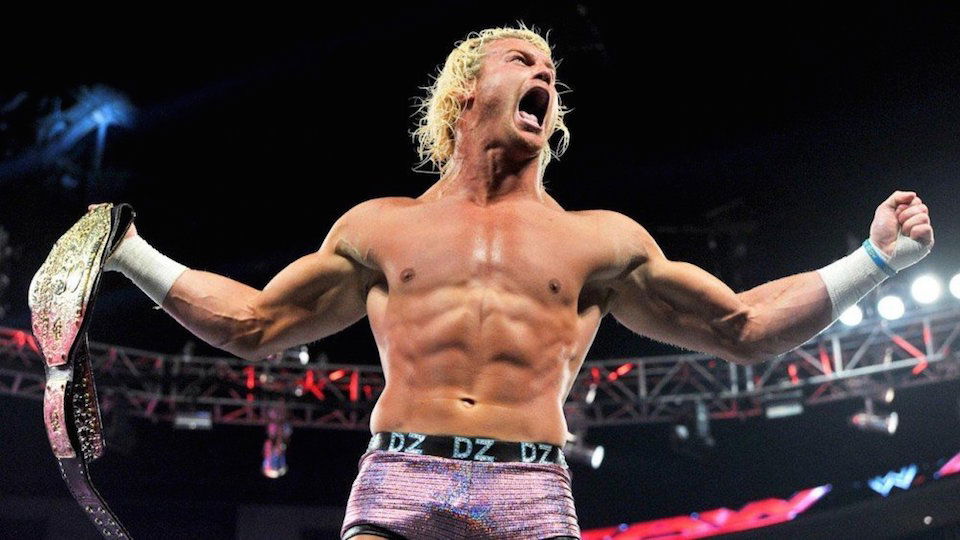 If you ignore his surprise appearance in the 2019 men's Royal Rumble match, Dolph Ziggler was not seen on WWE TV this year until the the May 21 episode of Smackdown where he returned to the company to attack WWE Champion Kofi Kingston.
Since then, Ziggler has had two WWE Championship matches on pay-per-view with the New Day member, and is now in a feud with the newly-babyface Kevin Owens.
Dolph Ziggler has revealed that he is now a full-time member of the WWE roster, stating that his hiatus is officially over. In the same interview, Ziggler explained why he took time away from the company at the end of 2018.
Speaking to Saturday Night Main Event, the former World Heavyweight Champion explained that he felt his character was stale and said he wanted to try "something fresh":
"I asked for a specific time away to be off of television, because I thought my character had kind of done the same thing over and over, and maybe lost eight or nine and a halftimes out of 10, and we needed to get something fresh and different with it, so I asked for 90 days to go away. I can't sit at home. I'm a psychopath; I've been living out of a suitcase for 15 years." 

Ziggler also claimed that having time away from WWE not only allowed him to freshened up his act, but also ensured he could focus on other aspects of his life:
"I also got to do some stand-up sets and do some other different things, and work with my brother on writing some other stuff, sketches, and improv stuff. I just needed to be away from television, character wise. I've been very lucky for 14 and a half years only missing a month, a month and a halfoff. The cool part was I have this other job where I can get better at that, while I'm refreshing my character."
Ziggler has always been depicted on TV as frustrated with the fact that WWE higher-ups seemingly overlook him. In the interview, Dolph actually implied that this frustration was not just part of his character but actually somewhat how he feels:
"It's show business, of course it's going to be frustrating," Ziggler stated. "When you think you deserve to be champion, and you are not, and there's a locker room full of 60 people who all think they should be champion and they're not, it's frustrating to the 59 people who are not champion. That's life and you get used to it and you go here is where I can win my battles. I can go out there and show everyone how good I am, so if the right time happens, or the money has been put into the bank and needs to be withdrawn, I'm the guy for it."
After their implosion last week, Dolph Ziggler and Kevin Owens are set to go one-on-one tonight on Smackdown Live.
Thanks to No DQ for the transcription.