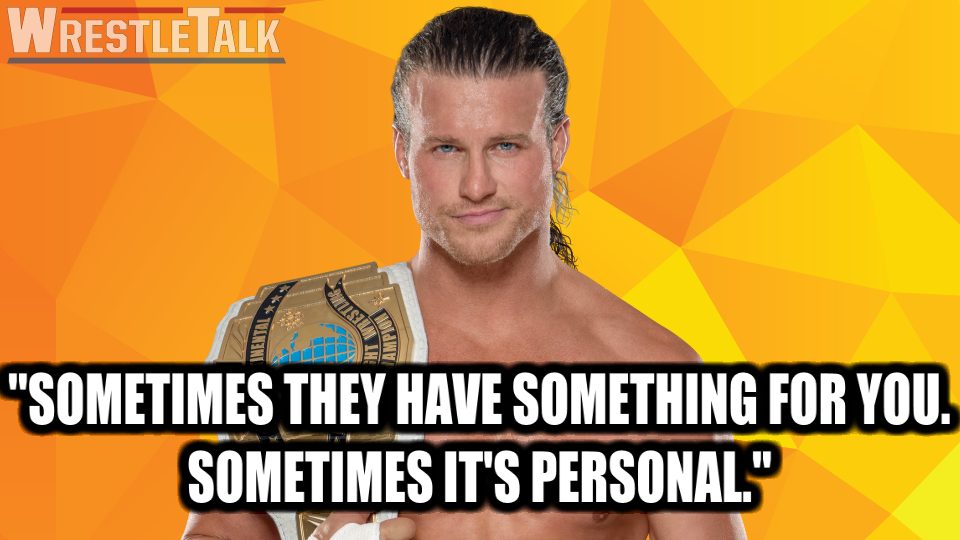 WWE Intercontinental Champion Dolph Ziggler was a recent guest on Lilian Garcia's 'Chasing Glory' podcast, and the 'Show-off' made some pretty interesting comments in regards to his booking and the WWE creative team.
Garcia posed the following question:
"What would you say to, there are some guys who have said that if you're not in major storylines, if you're not where you want to be, that is not [WWE] Creative's fault, that is on you?"
Ziggler responded with the following:
"That's not true, not at all….11.5 out of 12 years I was doing everything I could, pitching ideas, having guys like Shawn Michaels tell me how awesome I was. I got to a point where I said to Shawn: "I'm going to go out here in this Dark Match and you tell me why the hell I'm not on TV kicking ass." He goes: 'Ah okay.' I had the match, came to the back and he said: "Yeah, I don't know." So, I got to a point where I was so fed up and that's years ago. So, it happens. I always told myself: "Do everything you possibly can. Don't have something like: I wish I would have told Vince [McMahon] this. I wish I would have represented myself this way. I wish I would have pitched this idea. I wish I would have done this one extra thing where I hit the gym a little harder and look better on TV.'"
The '#Heel' is a two-time WWE World Heavyweight Champion, with his most recent reign coming in 2013 after he cashed in his Money in the Bank contract in arguably the best moment of his career so far.
Ziggler continued:
"I hit every aspect I could so the frustration is it's a little on yourself because maybe somebody hates me from eight years ago and they bring it up at every meeting. I have no idea; but, I've done everything I can… If you've done everything you can and creative has nothing for you, sometimes they have nothing for you. Sometimes it's personal. Sometimes it's not."
Here were the six-time WWE Intercontinental Champion's comments on what he makes of people blaming him that he isn't higher in WWE's ranks:
"People who tell me that, a couple old timers, even Hall of Famers, they're like: 'That's on you.' I'm like: 'No man.' Seven years ago maybe it is on me. Now they know how good I am. I know how good I am. It's not all in my court there to put myself on the show."
You can check out the full episode of Chasing Glory here.
Thanks to WrestleZone for the quotes.
What do you make of Ziggler's comments? Is he right to be annoyed by WWE's booking of him? Let us know in the comments below or on Twitter here. You can also join us on Discord to chat with Oli, Luke, the magazine team, the website writers and each other here!