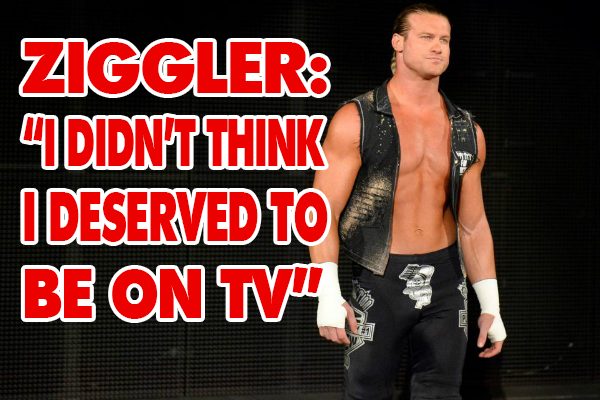 According to Dolph Ziggler himself, appearing on Isacc Wenzel's All Things Wrestling Radio this past week, he had begged WWE to remove him from TV right before his on screen absence.
In an interview given this week, Ziggler revealed that he had actually pleaded for months to be removed from WWE television. Dolph says he didn't feel he deserved to be featured on TV as he was someone who would frequently lose and wasn't being featured in any storylines.
Ziggler spoke openly about this during the interview, in which he said the following:
"I didn't think that I deserved to be on the TV show if I was someone that was losing every single night, so I asked to be taken off. I was hoping for maybe six months or a year, and it ended up being four weeks"
Ziggler had been stuck in purgatory on SmackDown Live, being used as an 'enhancement talent for the stars', losing the majority of his matches and rarely being featured in any premier feuds, with his last meaningful story coming in late 2016 during his battles with The Miz over the WWE Intercontinental Championship; a highly acclaimed rivalry during which the highlight came when Ziggler put his career on the line and they main evented the No Mercy PPV in Spetember 2016.
He really needed some time off screen to revitalize his character. Clearly Ziggler knew this and so had been requesting time away to focus on rebuilding himself and allowing the WWE audience to actually miss 'The Show-Off'.
WWE seemed to have listened, as after Ziggler won the WWE United States Championship in December 2017 he vacated it and walked out of the company. Key word there – "Seemed". In actuality Ziggler was taken off TV for only four weeks, returning in the number 30 spot at the Royal Rumble and doing nothing noteworthy at all in the match, only to be eliminated five minutes after he entered.
Tomorrow night Ziggler will be part of the six pack challenge at Fastlane for the WWE Championship, however everything seems to indicate it will be Ziggler taking the pin to lose that match; so really nothing has changed despite his "requested" four weeks off.
Six months off for Ziggler would have really helped revitalize his stale character and could potentially have helped him break through that glass ceiling that everyone struggles to break through, upon return. It means he would have missed WrestleMania but that's not the end of the world, is it?
Instead it's back to normal for Ziggler on the blue brand. Perhaps that new contract he reportedly signed in January worth a downside of $1.5 million a year convinced him to come back after only four weeks away? Clearly WWE thought they needed him so made the call to bring him back to TV sooner than everyone expected.