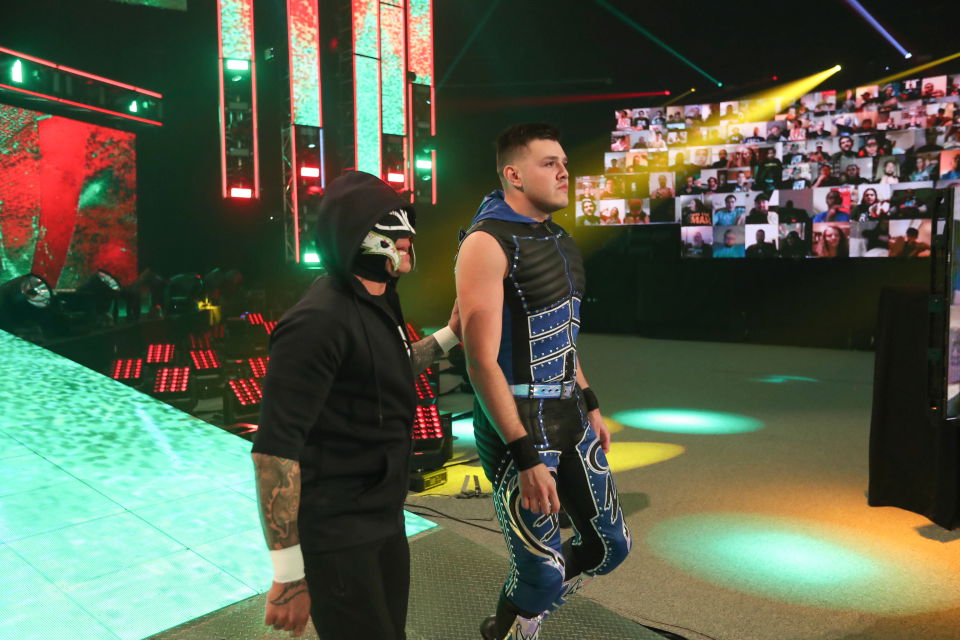 Last weekend at SummerSlam, we saw Dominik Mysterio make his professional wrestling debut when he went one-on-one with former Universal Champion Seth Rollins in a Street Fight.
The match wasn't universally loved by everyone on social media, but there is no denying that Dominik put in a great showing in his first wrestling match, against one of the best wrestlers in the world.
Following SummerSlam, it was reported that higher-ups within WWE, including Vince McMahon himself, were very high on Dominik Mysterio following his debut on the second biggest pay-per-view of the year.
In an interview with Alex McCarthy of talkSPORT, Dominik Mysterio commented on how Vince McMahon responded to his SummerSlam match backstage at the Amway Center:
 "The reaction backstage was crazy. I got very emotional, hugged my mum, hugged my dad, hugged Jamie, Seth – the whole deal. Everyone was very happy and clapping for me, so it was a surreal moment. I definitely gave the bossman [Vince McMahon] a hug afterwards and thanked him for the opportunity. It was just a crazy experience. From seeing other people and other wrestlers finish their matches and walk through gorilla and hug Vince and stuff like that, having that be my turn to do it… I'm forever grateful."
It has been speculated that Dominik will team with his father Rey Mysterio to take on Seth Rollins and Murphy at Payback this weekend in a Raw rematch. However, that match has not been confirmed by WWE.