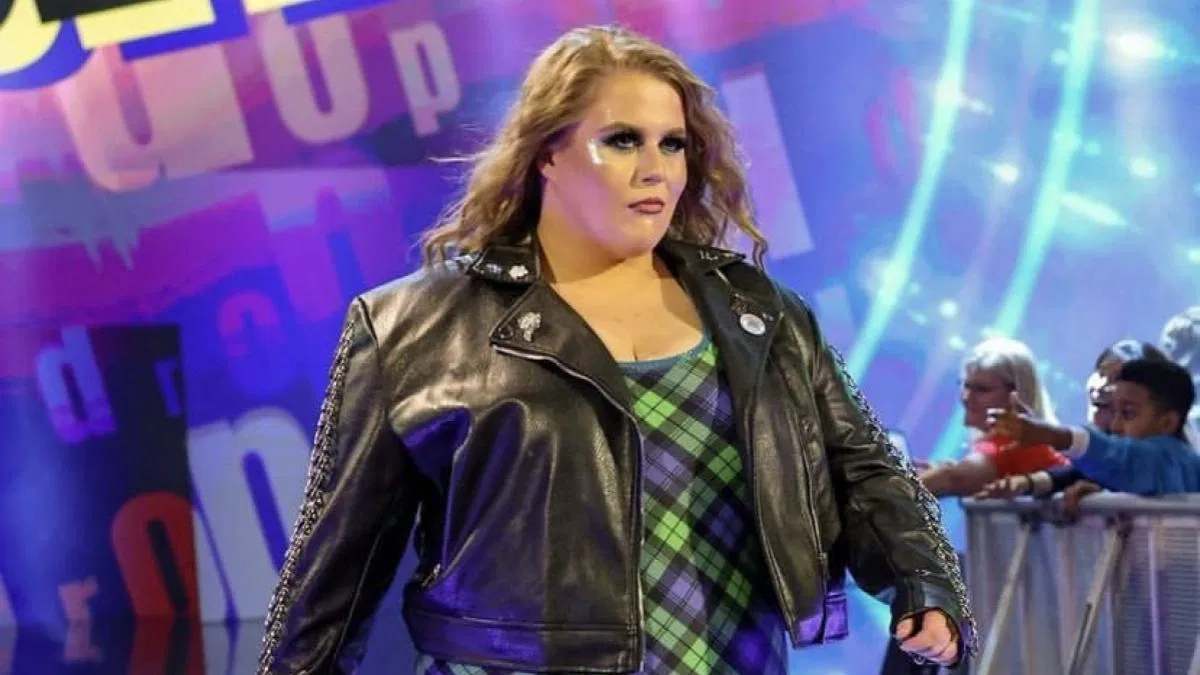 WWE star Doudrop has confirmed talks on a possible name change with the new regime.
Doudrop joined the main roster in June 2021. Fans were quite confused and concerned about the name change for the former Piper Niven.
Since then, the former NXT UK star has expressed that she has grown to be comfortable with the name change and has grown into her character.
In a new interview with Alex McCarthy of Inside The Ropes, the WWE star revealed that there has been talks about a possible name change with the new regime.
She said:
"I'll give 100% full transparency about it, we did have a conversation about it. We did have a conversation about it. Because here's the thing, before it was Vince's vision and now it's Triple H's vision. So it's like 'What's your vision and where do you see this going, are you open to ideas?'. For me, I don't mind either way. I would just like to make more deliberate steps going forward with [my] character. I feel like for the past little while, things have [been weird]. When I was first [given] Doudrop, I obviously initially had no idea what to do. It took me such a long time to get comfortable with who Doudrop was, I was like I get this, I'm bubbly and I'm happy and I'm essentially Jojo Siwa. After a minute, I bought into it and I got comfortable with it and then [they turned me heel]. I was like 'I don't know how to do that.' There's so much trial and error that went on as I was going, so it took a minute to figure out who heel Doudrop is. Now that Triple H has come on board, I kinda just wanted to get more a feel of who she is supposed to be and what the options would be as far as different facets of that character or maybe a new character or maybe even an old character. So, we'll see. As I said, it's an exciting time."
Doudrop continued on to reveal that Triple H was receptive to her ideas, saying:
"Yes. He was receptive to all ideas. I'm very much aware that there is probably like lots of other people that are looking for changes and such, but I'm willing to be patient and make sure that we're being deliberate and making sure we know the direction [of the character] and where we want to go."
Triple H hasn't been shy about making changes to characters or the roster since taking over all creative duties for WWE on July 25.
Transcription via Fightful
If you're in the UK but didn't manage to get tickets to Clash at the Castle on September 3, WrestleTalk is hosting a watch party at The Joiner on Worship in Shoreditch, London, and we'd love for you to join us! Click here for more details.