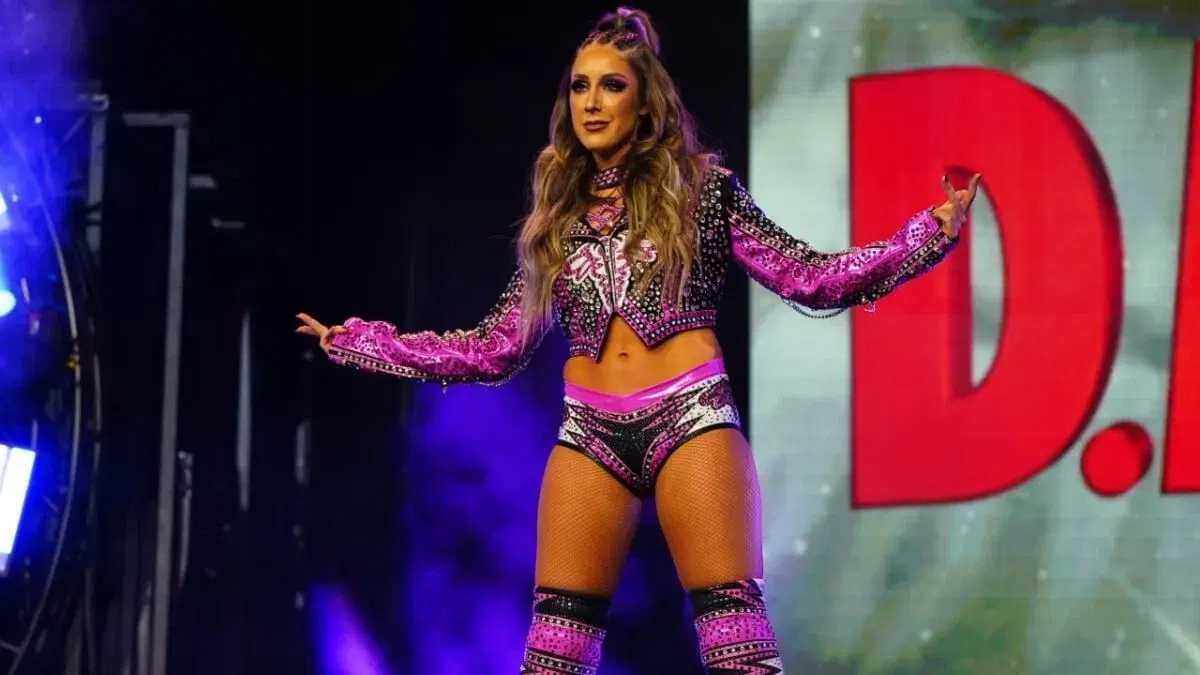 What is the thing that all around the world WWE has that AEW doesn't? Dr. Britt Baker, D.M.D. knows and hopes to change it!
Dr. Britt Baker, D.M.D. told the Absolute Geek Podcast that she wanted to bring AEW to mainstream audiences beyond the professional wrestling fandom.
Noting the disparity in that immediate name recognition within mainstream audiences, Baker hopes that more fans tune in and raise the general profile of AEW.
Baker said:
"I think just being a part of anything that's brand new, there's ups and downs, and it is stressful because you want to be part of something successful, not something that's a failure. But now that we've gotten past that, it's like this sigh of relief like, 'Okay, thank god, we're doing it, it's working.' Now I think what's next for us is, for most people in the world, WWE is the number one wrestling promotion. You can pick out anybody on the street, they know what WWE is. Not everybody knows what AEW is yet, and I wanna get to a point where it is super mainstream and we do more entertainment and mainstream crossovers so that they can see one of our stars and they go, 'Oh, that person's a wrestler from AEW,' not just, 'who is that person?' So I think that's what's next for us is just growing massively because we have a successful show, we have a great show, we have great leadership, we have great wrestlers, we have a great product. Let's get more eyes on it because it's so great and we should have more eyes on it."
Speaking of mainstream audiences, we all continue to patient await a potential AEW unscripted series and will even settle for that rumored Darby Allin stunt show at this point!
Dr. Britt Baker, D.M.D. continues to put on exceptional matches in the ring for AEW, lending to that aforementioned 'great product' including this past week on AEW Dynamite (August 3.)
Fans were treated to a tag team banger which saw Baker and Jamie Hayter taking on ThunderStorm, the monster team of the AEW Women's World Champion and Toni Storm.
Transcription via Fightful
If you're in the UK but didn't manage to get tickets to Clash at the Castle on September 3, WrestleTalk is hosting a watch party at The Joiner on Worship in Shoreditch, London, and we'd love for you to join us! Click here for more details.