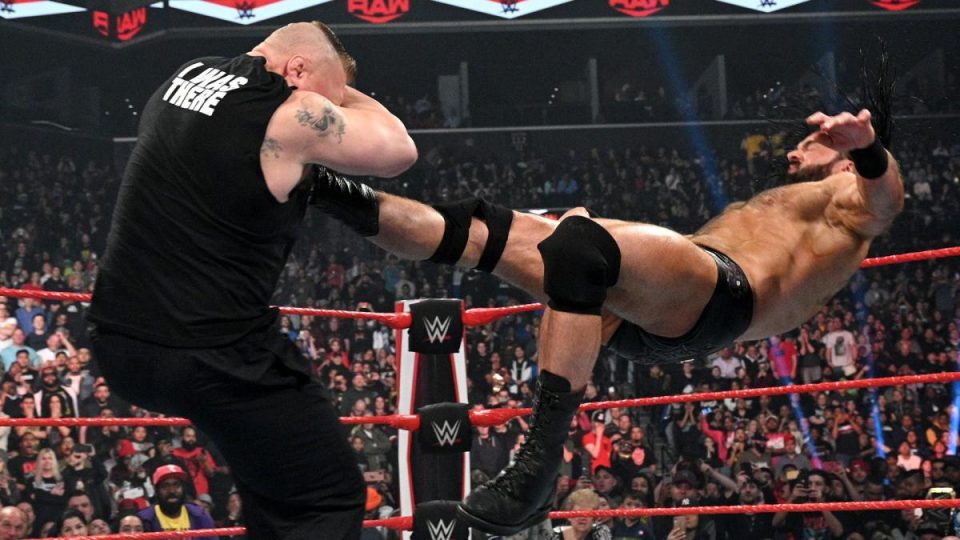 One of the more bizarre rules added to WWE lately has been the ban on leg-slapping. The ban was introduced recently after Vince McMahon got upset about wrestlers slapping their thighs. Now, Drew McIntyre has commented on slapping his leg while doing his Claymore finisher.
McIntyre recently spoke with Forbes where he said slapping his leg adds extra force to the move. Here is the quote:
"For the general fans, if you're good enough [at leg slapping] that you can do it—like a Shawn Michaels—then you're not gonna catch it. It's become so blatant at times, that I think you've got to pick and choose your moments. But, when it comes to the Claymore—let me explain how the Claymore works—people said to me 'you're slapping your leg,' that's not the case with the Claymore. When I raise my leg, and kick forward, you'e got a 6'6, 270-pound man jumping and kicking you. I've got a very strong shoulder, so when I'm throwing that kick and I also put some shoulder behind it, I'm just adding force. So, you see, it's not really a leg slap for me, it's just extra force,"
Drew McIntyre is currently scheduled to face Sheamus in a Last Man Standing match at Fastlane. Regardless of the result, he will then go on to face Bobby Lashley for the WWE Championship at WrestleMania.
What are your thoughts on the above story? Let us know in the comments on Twitter or Facebook.