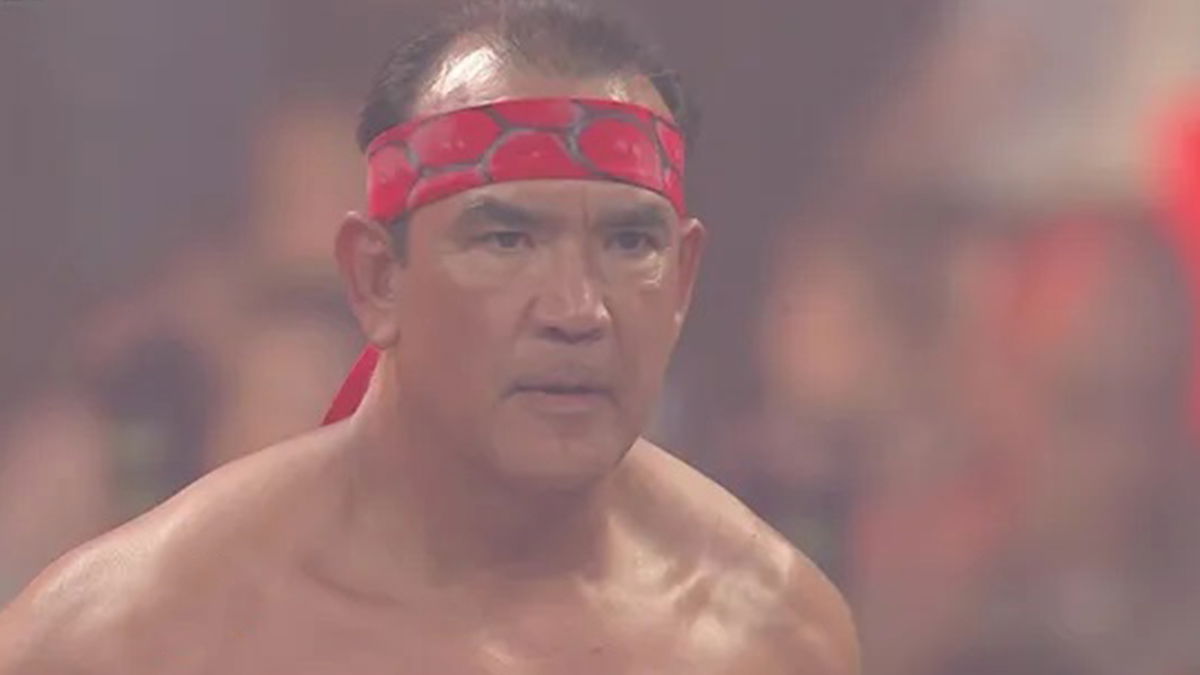 One of the best wrestlers of all time is Ricky "The Dragon" Steamboat who Drew McIntyre once got a chance to wrestle.
Speaking on Out of Character, McIntyre recalled when he got to wrestle Steamboat during his brief comeback in 2009. Here is the quote, courtesy of Fightful:
"It was absolute insanity. He only had a few matches (at the end). It was basically myself and [Chris] Jericho who had a couple of matches with him and that's insane to think of. I remember being in the ring with him and it was a sold out and limited crowd, maybe 1,000 people. He was so cool, calm, and collected. I don't take arm drags, I always go over awkwardly and it doesn't look good. I always tell people 'don't do an arm drag,' but I was wrestling Ricky Steamboat, so I was going to take an arm drag. At FCW, a year or two later, I was with his son [Richie] and I said, 'I remember back in the day, I would wrestle your dad' and it was just a year before.

"[Ricky] was so relaxed and the crowd was with him because he was in the moment and so present. I was thinking so much about not messing up and in my own little bubble. That's why they weren't responding to me and it took me a long time to figure out. I was out there so concerned about things I might do and not messing up, if you looked at my eyes you could see I was not present or part the match. It was very obvious and it was obvious that Ricky was part of the match and he believed in himself so they believed in him."
Drew McIntyre was in FCW in early 2009 when Ricky Steamboat began his comeback. McIntyre would ultimately be called up and put on SmackDown later that year.
Steamboat had three matches on WWE television in 2009, all involving Chris Jericho. The first saw Steamboat team with Roddy Piper and Jimmy Snuka in a handicap match against Jericho at WrestleMania XXV.
Steamboat then competed in a 10-man tag match the next night on Raw, and had a singles match against Jericho at Backlash 2009.
What are your thoughts on the above story? Let us know in the comments on Twitter or Facebook.