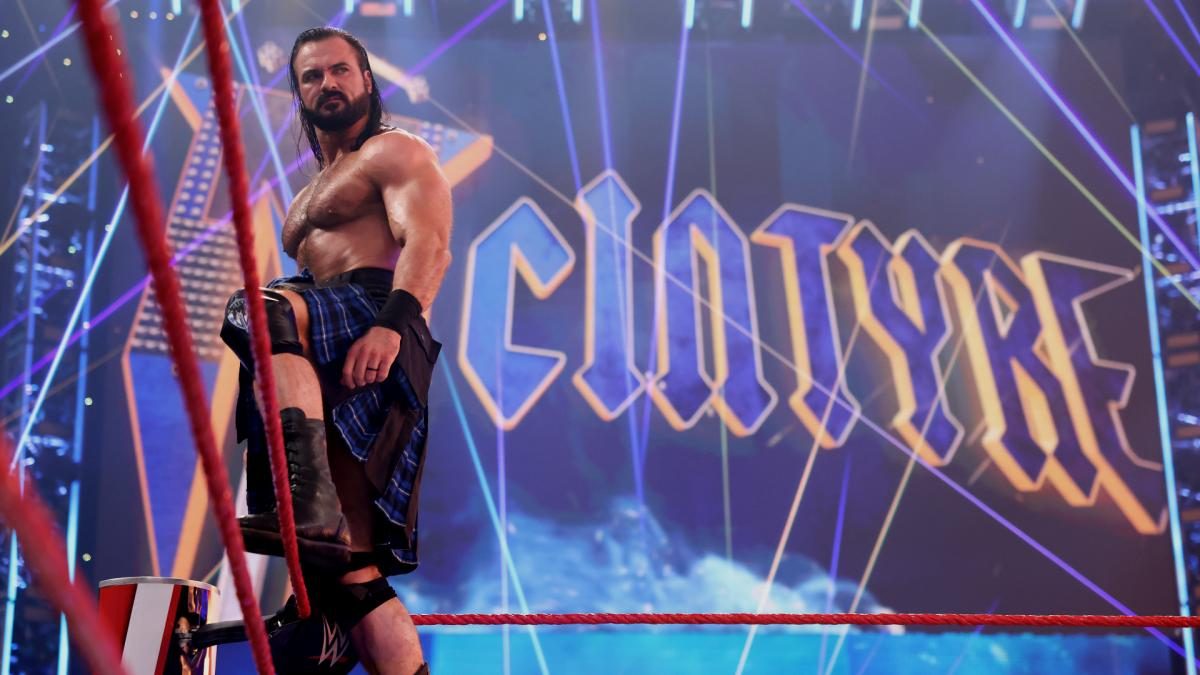 Former WWE Champion Drew McIntyre has revealed the reason why he was nervous to make his entrance at WrestleMania 37.
Drew McIntyre faced Bobby Lashley for the WWE Championship in the first match of WrestleMania 37. McIntyre has stated that he was nervous that he wasn't going to be popular with the live crowd.
Speaking on Rasslin,  McIntyre pointed out that he had been a key player during the pandemic era. Anxious that WWE fans were sick of him, McIntyre recalled his relief when he finally heard the crowd cheer.
On the topic of WrestleMania 37, McIntyre said:
"(When) I came out it kind of occurred to me before I walked through the curtain that there was a lot of Drew content last year, I wonder how they'll react," confessed McIntyre. "I'd been a good guy this whole time, but we'll see. In the past when people have kind of been in the fans faces for a long time they go, 'Okay, we like this guy. He's cool. But what's the new thing I want to check out?' And that new thing was Lashley at the time, he was on the rise.

"He'd finally reached the top. He was where I was at a year prior, and I had constantly been in the title scene for a year and a half now, how are (the fans) going to react? And that kind of goes through your head real quick before you walk out.

"And to walk out and hear the big cheer, and hear the big response, I decided on the fly to do the 3-2-1 with the crowd live before I stuck the sword in the stage, which was really cool. You know, walking down (the ramp) you can see me get emotional and almost teary-eyed, almost actually crying to be honest, before I got in the ring. . . It was just such a great night for everybody."
Bobby Lashley will once again defend his WWE Championship against McIntyre at Hell in a Cell on June 20. McIntyre has recently discussed plans for WrestleMania 39 in 2023, naming his intriguing dream opponent for the event.
Quote via Wrestling Inc.
What are your thoughts on the above story? Let us know in the comments on Twitter or Facebook.