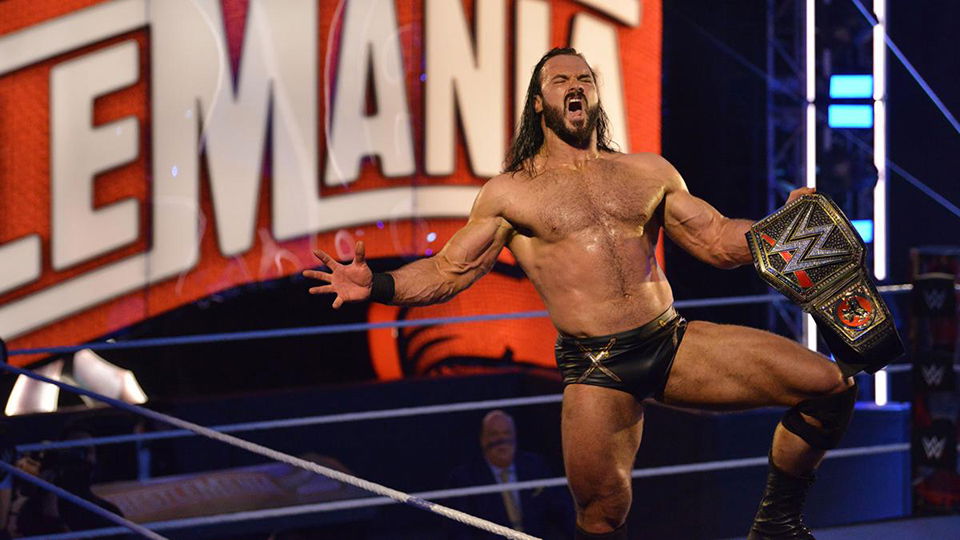 WWE Champion Drew McIntyre has said he has ideas for more cinematic matches following the success of the boneyard match at WrestleMania.
Undertaker defeated AJ Styles in what was more of an elongated movie fight scene than a wrestling match, but it was thoroughly entertaining, and almost certainly better than a regular match between the two would have been.
McIntyre spoke with TV Insider, saying that he's got some ideas of his own for cinematic matches in the future. He said:
My wheels are turning. I already have some ideas. I hope everyone on the roster are all pitching ideas and how we can come together as a team to be creative. You can't rely on other people to do the job for you. It's a team effort. I don't want to give too much away, but let's just say if we have Drew McIntyre and Bobby Lashley end up in a bar situation with our knuckles taped, that may be interesting.
It'll be interesting to see how WWE utilises cinematic matches going forward, because, with it being praised so much, there's always the risk of overdoing them to the point where they lose their appeal.
Be sure to let us know what cinematic matches you'd like to see in WWE going forward.