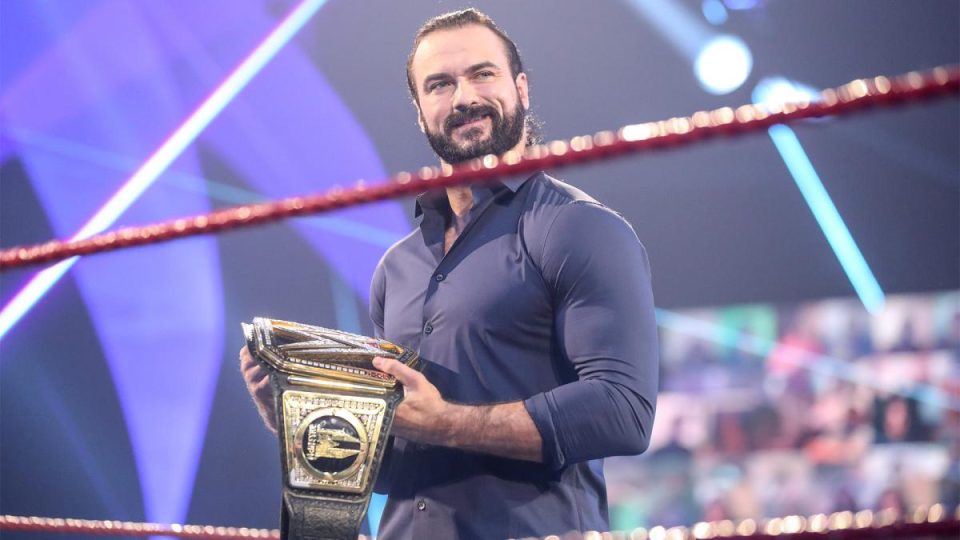 To say 2020 was a weird year would be a massive understatement. However, even through a year with as many roadblocks as 2020, there are still things to look back on fondly. This applies to Drew McIntyre who recently named his favorite moment of the last year.
While he did have a great year with many moments to choose from, McIntyre went with the obvious choice of WrestleMania 36. This was the show where he defeated Brock Lesnar to become WWE Champion for the first time. Here is the quote from his interview with Telegraph India:
"Just because of the gravity of the situation, it would have to be winning the WWE title. Not just because it was the first time I won that title or because I won it at the main event of WrestleMania (by beating Brock Lesnar). But also because of what was going on in the world at the time — the whole world had shut down, COVID was at its absolute peak, people had no live content to watch except WWE and WrestleMania, and I had that feel-good story right at the end of WrestleMania week, which put a lot of smiles on people's faces. Hearing all the insanely positive feedback, millions of people being able to escape for a while through WrestleMania…, if I had to pick one moment from 2020, it would have to be WrestleMania."
Drew McIntyre ultimately went on to become a two-time WWE Champion in 2020. He won the title for a second time on Raw, defeating Randy Orton in November.
What are your thoughts on the above story? Let us know in the comments on Twitter or Facebook.