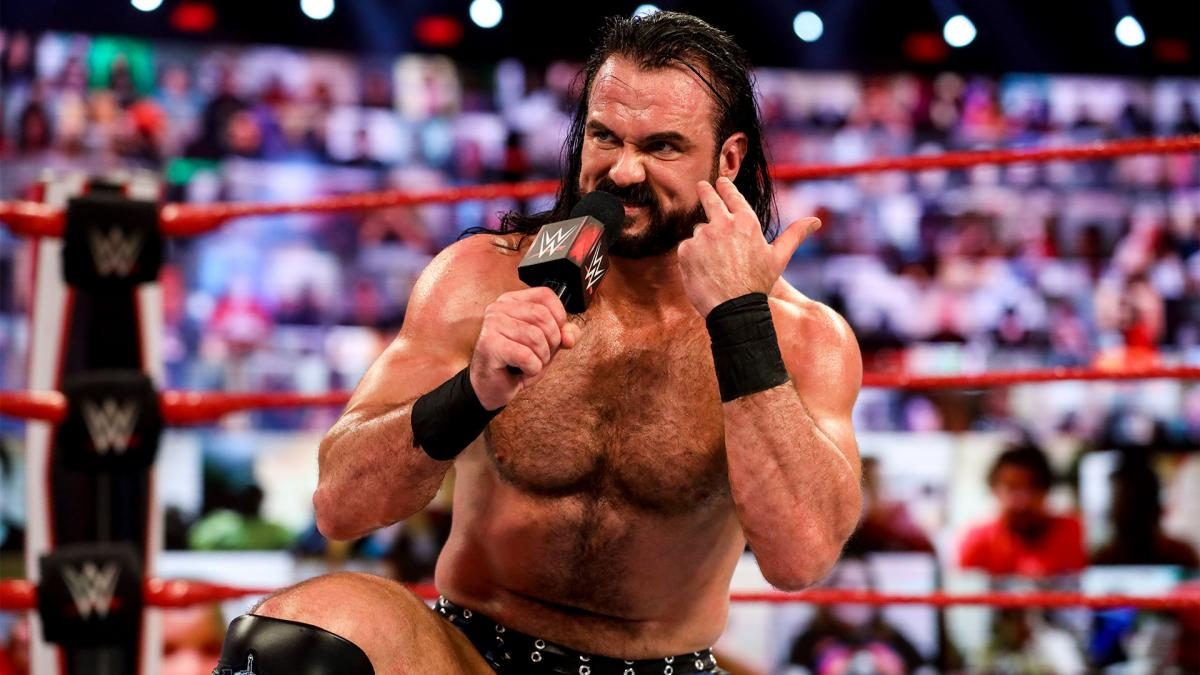 WWE star Drew McIntyre has discussed his WrestleMania 37 match, and when he'd like to wrestle on the stacked card.
On night 1 of WrestleMania 37, Drew McIntyre is set to challenge Bobby Lashley for the WWE Championship. According to the Scotsman, the main event might not be the best position on this year's card.
Speaking with WrasslinNews, McIntyre discussed the significance of this year's opening bout. Explaining that this year's WrestleMania will mark the return of live crowds to WWE shows, McIntyre stated that opening the show will be just as important as closing.
Here is the full quote:
"I mean, I would be happy opening the show or closing the show. This year is so unique in the sense that the last match — every match at WrestleMania is a main event. Let's be realistic, if you're on WrestleMania, you're in a main event, but when you're fighting for the championship, generally it's cool to close the show. This is such a unique WrestleMania, without having the fans there for an entire year, that first reaction is gonna be so, so special.

"So that's why I said if I finish last, the last match — that's phenomenal! That's fantastic! That's tradition! But if I'm in the opening match, to me that's also just as big because if you get to walk out in that first match and get the crowd full of energy and all those pent up reactions that we've been keeping inside for a year, that's gonna be special too. So, either way I'm happy!"
With Sasha Banks vs Bianca Belair also slated for the April 10 show, fans are divided on which match they think deserves to headline the first night of action. According to McIntyre, once the first entrance of the show hits, it will feel like WrestleMania, regardless of the match.
McIntyre and Lashley will both compete in singles matches on Raw tomorrow night. You can read about their respective WrestleMania obstacles here.
Quote via CageSideSeats.
What are your thoughts on the above story? Let us know in the comments on Twitter or Facebook.