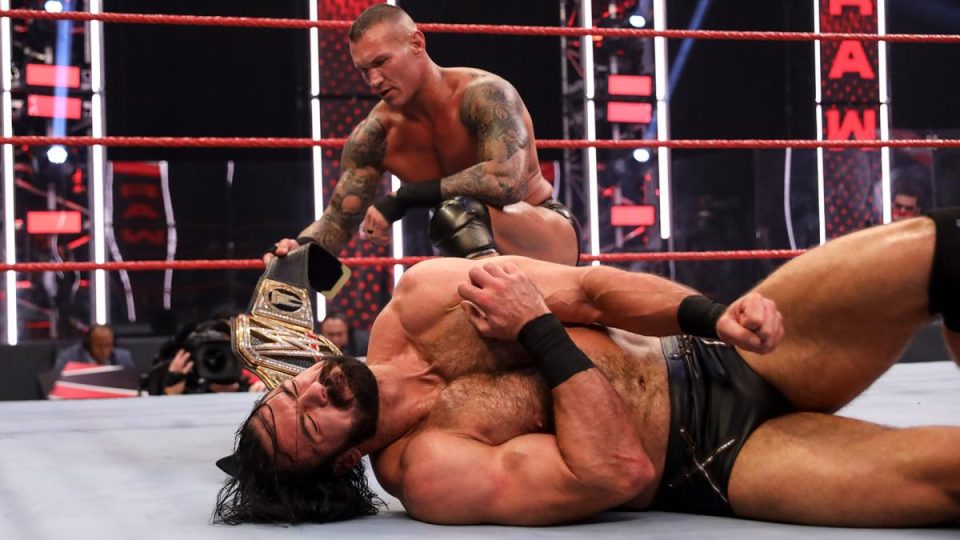 During his first stint with the company from 2007-2014 , Drew McIntyre would hold the Intercontinental and WWE Tag Team Championships, with his first being the Intercontinental title in 2009.
In his new book, entitled A Chosen Destiny, Drew McIntyre shared a hilarious rib from former rival Randy Orton after he first won the Intercontinental Championship in 2009.
McIntyre wrote:
I was so proud to have wrestled and to have got a bona fide WWE title under my belt (so to speak). So much so, I remember the night I won it, Randy Orton told me there was a plan for us all to go to an Applebee's restaurant. He said, 'You've got to wear the title belt down to Applebee's. It's tradition.' I was, like, okay, Randy. I mean, it seemed I had to do it.

I put on this great belt with the huge main plate showing the globe and the WWE logo and marched into Applebee's to eat out with the guys. Everyone found it hysterical. He got me good! Thank you for that, Randy! I was so embarrassed. I am Intercontinental Champion of the world and I am sitting here wearing it in public. It was wild but I was so proud to show it off wherever I could.
Drew McIntyre had an intense feud with Randy Orton over the WWE Championship last year. Randy defeated Drew for the title at Hell in a Cell in October, before dropping it back to the Scotsman the following month.
What are your thoughts on the above story? Let us know in the comments on Twitter or Facebook.
Thanks to Inside The Ropes for the transcription.