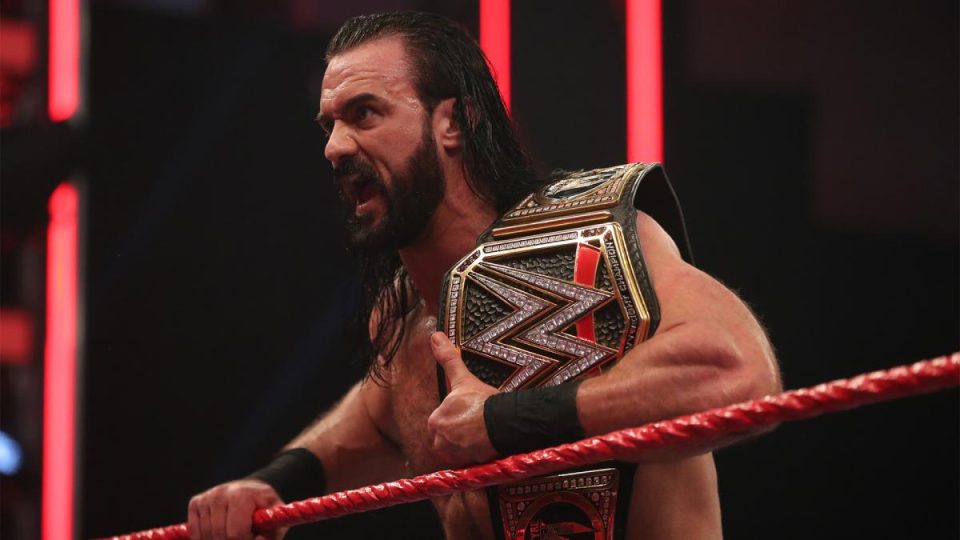 Drew McIntyre has had a strong start to his reign as WWE Champion. He beat Brock Lesnar, has been strong on TV, and beat Seth Rollins at Money in the Bank. However, that won't stop him from calling out controversial UFC fighter Colby Covington.
Covington has used his mouth to make him a star and has parlayed that into appearances in pro wrestling. Now, McIntyre discussed Covington during an interview with Busted Open Radio. He also mentioned he'd knock out the UFC star. Here is the quote, courtesy of Fightful:
"I get it. Tyson Fury has done the same thing since I won the title. People recognize the global reach of WWE. They understand it's a huge platform and opportunity. Obviously, if you've got any sense, you're going to go for the top dog. I heard what he said; David vs. Goliath, it wouldn't be a sanctioned match for WWE. This is how I see it; in WWE, I beat Brock Lesnar in five minutes.

I don't know how Colby would do in an MMA fight with Lesnar. But in WWE, I beat him in five minutes. If he wants a bar fight, okay, I'm fine with that. Not for the title, only our superstars deserve a title shot. But I'm fine fighting anybody that'll get more eyes on WWE. But there are weight classes. I'm 6'5" 270 pounds, if you think I've never been in a fight, you've got another thing coming. If I've got to face him in a bar fight, that's fine. I've got 100 pounds on the guy, I'll knock him out, it'll get some buzz. If he wants to fight, we'll fight."
Do you think Drew McIntyre could knock-out Colby Covington? Let us know on Twitter!