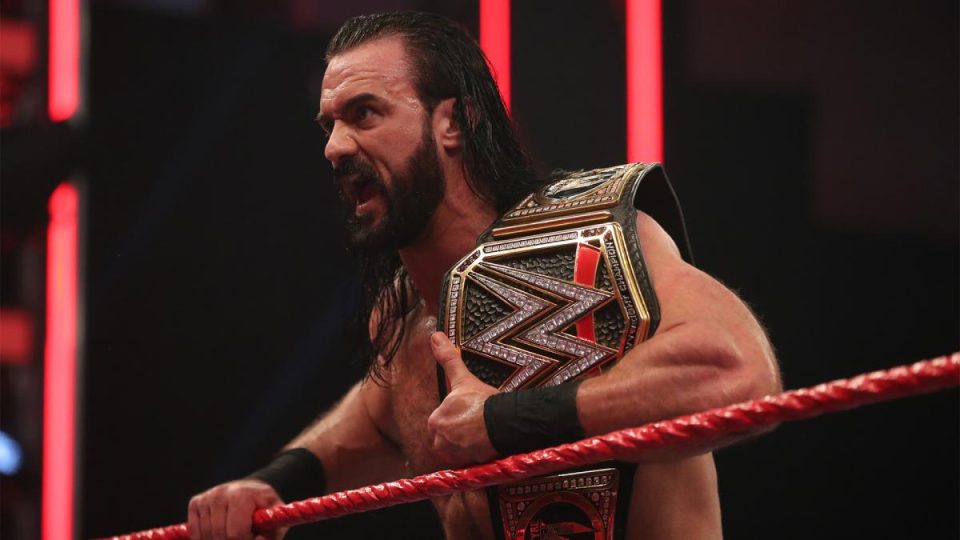 At The Horror Show at Extreme Rules, Drew McIntyre and Dolph Ziggler had one of the best matches of the night, where the Extreme Rules stipulation only applied to Dolph Ziggler.
Ziggler was able to choose the stipulation he wanted for his title match because the WWE Champion was so confident that he'd beat him. Despite having the odds stacked against him, Drew won.
The following night on Raw, Dolph asked Drew for a rematch for the following week's episode, and Drew accepted on the condition that he was able to choose the stipulation for the match.
Just like Dolph did at The Horror Show at Extreme Rules, Drew McIntyre won't be revealing the stipulation he has chosen until right before his match with the former World Heavyweight Champion.
In the days that have followed, Drew McIntyre has been teasing some rather interesting stipulations for his match with his former tag team partner, including an eye for an eye match.
In the post below, Drew McIntyre is referencing a rather amusing shout from a member of the crowd (believed to be Eric Bugenhagen), during his promo on last week's show.
I heard someone shout eye for an eye last week ? https://t.co/FATh3IUp2m

— Drew McIntyre (@DMcIntyreWWE) July 26, 2020
Ziggler was clearly not a fan of the eye for an eye stipulation (you can't blame him), and urged Drew to chose a career vs. career match for their bout tonight on Raw.
Drew is not only the WWE Champion, but clearly a photoshop master, as he teased having a hair vs. hair match after posting a picture of Dolph Ziggler without his luscious locks.
If you can't catch Raw tonight, make sure you check out WrestleTalk.com's live coverage of the show, to hear our reaction and opinions to what happens on tonight's show.