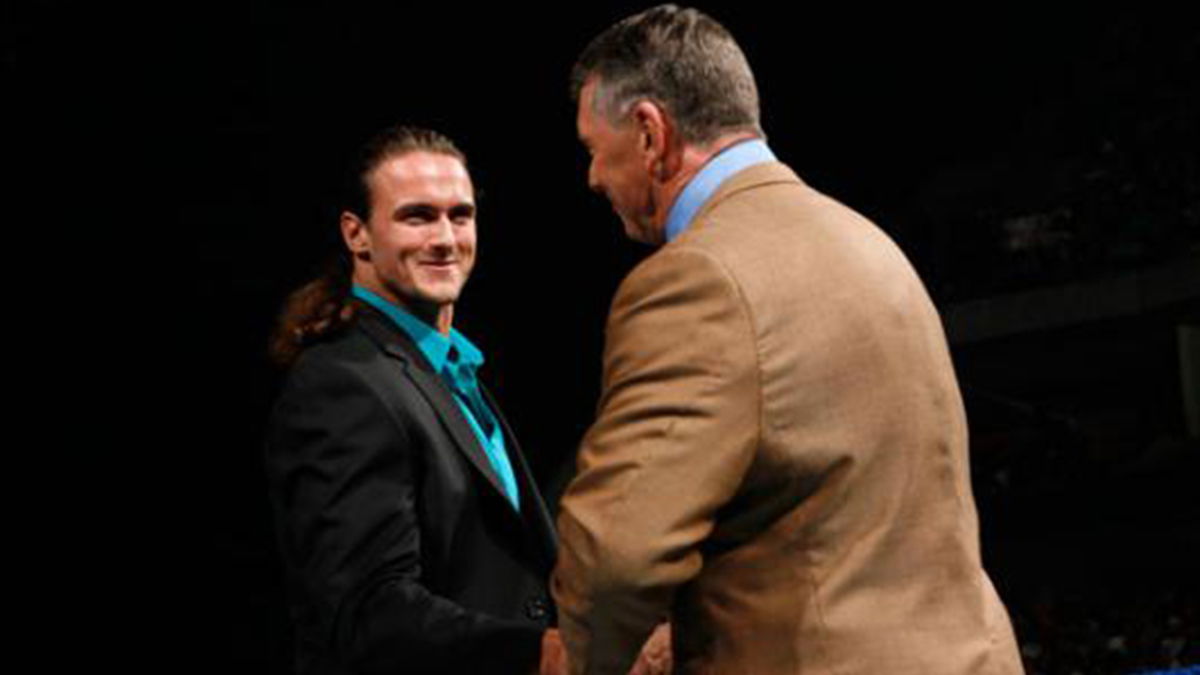 Once upon a time, Drew McIntyre was labeled The Chosen One by Vince McMahon. However, McIntyre has revealed that he actually thought he ruined his first meeting with McMahon.
Speaking on The Rich Eisen Show, McIntyre said that he thought his accent was too thick for McMahon to understand. Here is the quote, courtesy of Fightful:
"I mentioned that I came from Scotland and was straight on WWE television, I was there within three weeks. I've been wrestling professionally since I was 15, but it was a part-time job because I was in school the whole time. I was basically at Uni and within six weeks, I was at WWE and on the road. I was sitting in catering, wondering what was going on. 'There's the Undertaker, there's Triple H. This is crazy. Be cool, Drew.' Vince McMahon just sits himself down right in front of me and asks me how I'm doing. In my head, I'm like, 'That's Vince McMahon, don't say anything stupid.' We have a casual conversation that lasts like a minute. He tells me 'good luck' and walks off. My accent was so thick back then and all I think is, 'He didn't understand a word I just said. I just ruined it all,'"
While Drew McIntyre didn't live up to his 'Chosen One' monicker during his early career, the same cannot be said now. Since winning the 2020 Royal Rumble, McIntyre has been the biggest star on Raw, having two reigns with the WWE Championship.
What are your thoughts on the above story? Let us know in the comments on Twitter or Facebook.