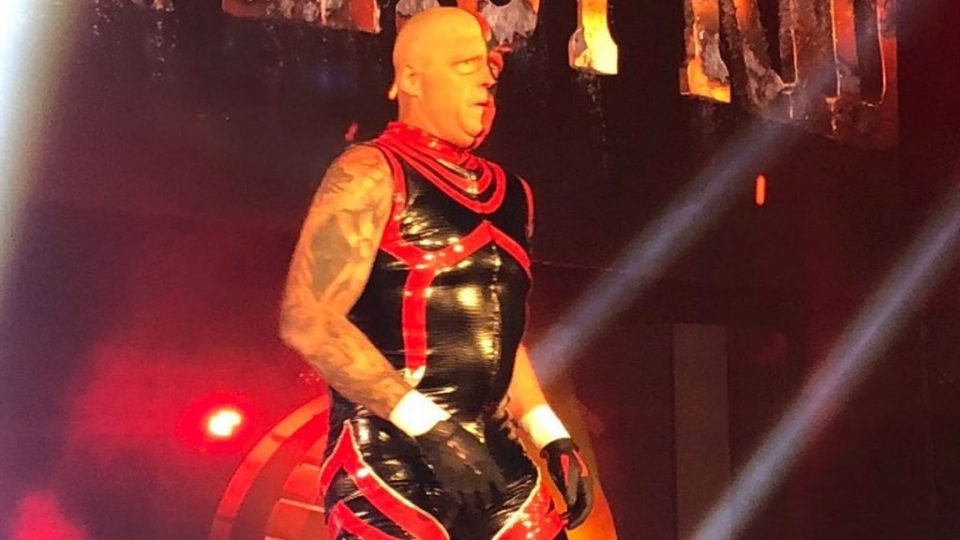 One of the biggest success stories coming out of AEW's explosive debut show Double Or Nothing was that of Dustin Rhodes.
The veteran performer had not wrestled since he was injured in mid-2018, having been little more than a bit-part player on the bloated WWE roster.
Dustin gave the performance of his career at Double or Nothing in an instant-classic with brother Cody, a match that was awarded five stars by Wrestling Observer Newsletter scribe Dave Meltzer.
The day after Double Or Nothing, Dustin sat down with Inside The Ropes' Kenny McIntosh for a live panel show in which he explained why he wanted out of WWE:
"I love pro wrestling. Pro wrestling is my first love. And for the past four years with WWE, I kinds lost my passion because, let's face it, you're siting in the back, you're not doing anything.

It's just really hard, it's frustrating, when you have so much to give but time is running out because you're getting older and it sucks when you're not being picked.

And you're pitching these ideas to the writers and the creative and to Vince and to whoever else will listen but nothing happens.

It's like 'oh, we'll just put you in a backstage segment standing in the hall while Goldberg makes his f*****g entrance.'

Thanks, I appreciate that, but not thanks. I would rather be doing something with substance on the show and a storyline.

And whether I deserved it or not I don't know but that's what I wanted, that's what I desired, that what my passion was. And I lost that along the way"
Dustin went on to talk about how difficult it was to get out of WWE, describing it as "like prison".
"I wanted out, and it was hard to get out. If anyone has seen the movie Papillon – it's like prison. It really is. It's one of the prisons they take good care of you in.

I needed to go and do something else because I had been there for so long. They had taken good care of me but I needed to get out and breathe and try to find my passion again.

There's other things I want to do in life before it just ends. We take every day for granted – tomorrow might never happen!

There's acting I want to do, there's teaching, there's opening a wrestling school. All kinds of things that I have in my mind that I'm just creating constantly every single day."
Dustin also talked about his frustration with WWE not allowing he and Cody to do the sort of match they had at Double or Nothing while they were with the company.
"When you push for something so hard for so long and they look you dead in the eye and they tell you 'that is not good enough to be on the big show' that f****** pissed me off.

It pissed me off because I knew in my heart of hearts they were wrong. They were wrong. I proved that at Double Or Nothing that finally, after years and years of wanting it, you get that opportunity and I found my passion again"