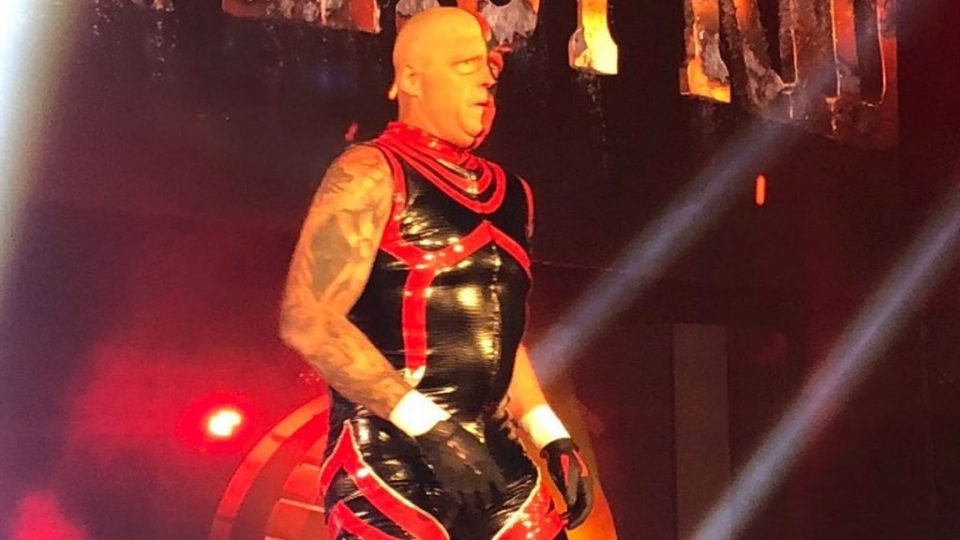 Speaking after AEW Revolution, Dustin Rhodes revealed plans to form a new tag team to compete in AEW's tag division for the foreseeable future.
Rhodes suffered a loss to the Inner Circle's Jake Hager in the opening match of last night's pay-per-view.
Speaking to the media after the show regarding the loss, he said:
"I'm a little bit upset right now, not gonna lie about it. Disappointed in myself. I've had a hell of a year, hell of a pay-per-view with Cody [Double or Nothing], come back and just a little a disappointed in myself. I think it may be time for me to maybe reach out and take a partner for a little while. QT Marshall has been there for the Nightmare Family for quite some time and I want to give him a chance, so you're gonna be seeing a lot of us together. It's gonna help my body tremendously, and QT is the right man. He's tough, he's been in the business a long time and I think he deserves a shot. And of course, we have a secret weapon. That secret weapon is Brandi [Rhodes]. Brandi will also be there, as our manager, and help us on the path to tag team gold hopefully. We're trying to call ourselves the Natural Nightmares maybe, sounds pretty good right?"
As Rhodes hinted, Marshall hasn't been showcased much in AEW so far, but when he has been, he's invariably impressed.
Rhodes' overall AEW record stands at 6-5, 3-2 for 2020, with a clean 2-0 in tag team matches this year. Marshall's overall stands at 1-6, 1-3 in 2020, with a 1-1 record in tag competition this year.
They have teamed together before. The first time was in a six-man tag with DDP, in which they lost to MJF, Butcher & Blade on Dynamite Bash at the Beach.
They most recently teamed together on the February 19 Dark taping, a match they won against Shawn Spears and Peter Avalon.
We will have more stories coming out from the post-Revolution scrum throughout today on WrestleTalk.com.