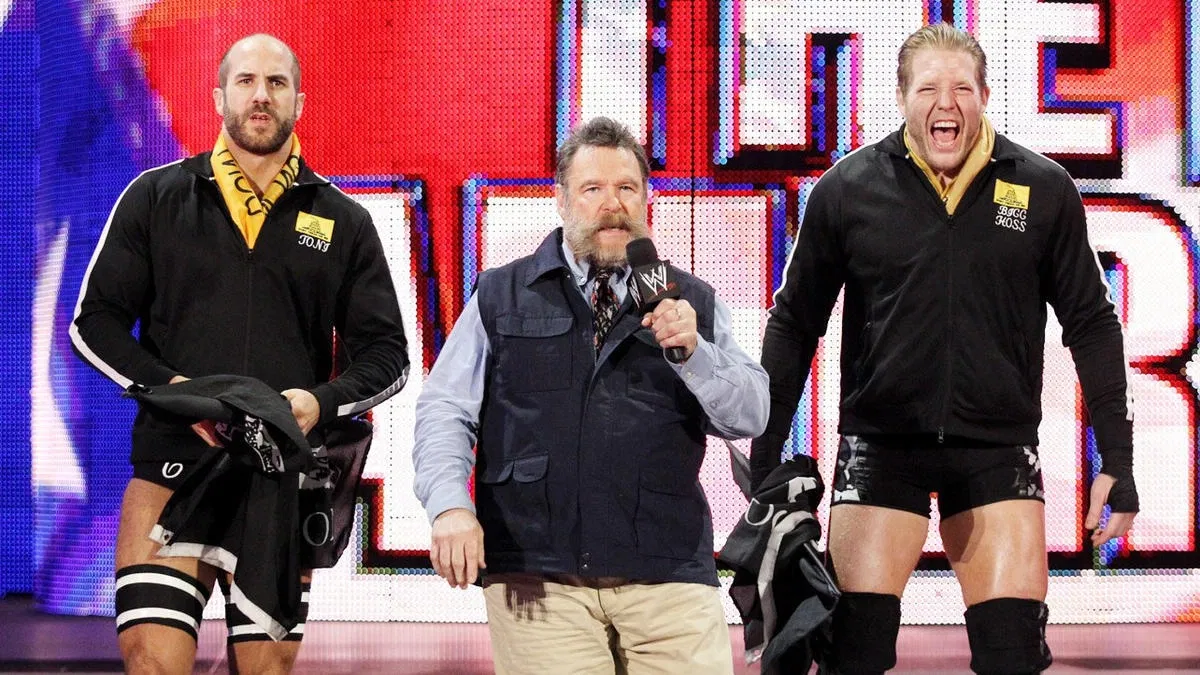 Former WWE manager Dutch Mantell has revealed that he was originally hired by Triple H when he joined the company.
Mantell is best known by WWE fans as the controversial Real Americans manager Zeb Colter.
Speaking on Tru Heel Heat, Mantell recalled being hired by WWE hours before a TV segment in 2013:
"He (Triple H) was the one that hired me. You know SummerSlam is in Nashville, that's exactly where I got hired. I got called on Thursday to be at RAW on Monday. I showed up at RAW on Monday at about 3:30. I met Triple H at 4:30, I did an audition tape, it told me what to say to Vince at 5:30, I was hired at 6:30 and I went live on TV that night at 7:30, Central time. That's crazy, huh? That's the way it is."
Triple H now runs WWE creative, following Vince McMahon's retirement. Commenting on McMahon's WWE departure, Mantell said:
"Crazy. This business never ceases to amaze me. I mean, this story about Vince, never before in the history of pro wrestling has anything like this happened.

"Everybody that walked into the set on a live RAW or SmackDown, you were walking into unknown territory. It all depended on Vince. It depended on his mood and his demeanor that day. People may have heard me say this previously, but I would always walk by the writer's room just looking around, eavesdropping and I would look in the room.

"If I saw the writers going, 'Zippity doo-daa,' then Vince was okay. But then if I looked in there and they were going like, 'Oh God!' Vince is on a rampage."
Mantell was released from his WWE contract in May 2016, with his last appearance for the company on the December 7, 2015 edition of Raw.
You can view a list of every WWE departure of 2022 so far at this link.
H/T to SP3 of Tru Heel Heat for the quotes. 
If you're in the UK but didn't manage to get tickets to Clash at the Castle on September 3, WrestleTalk is hosting a watch party at The Joiner on Worship in Shoreditch, London, and we'd love for you to join us! Click here for more details.