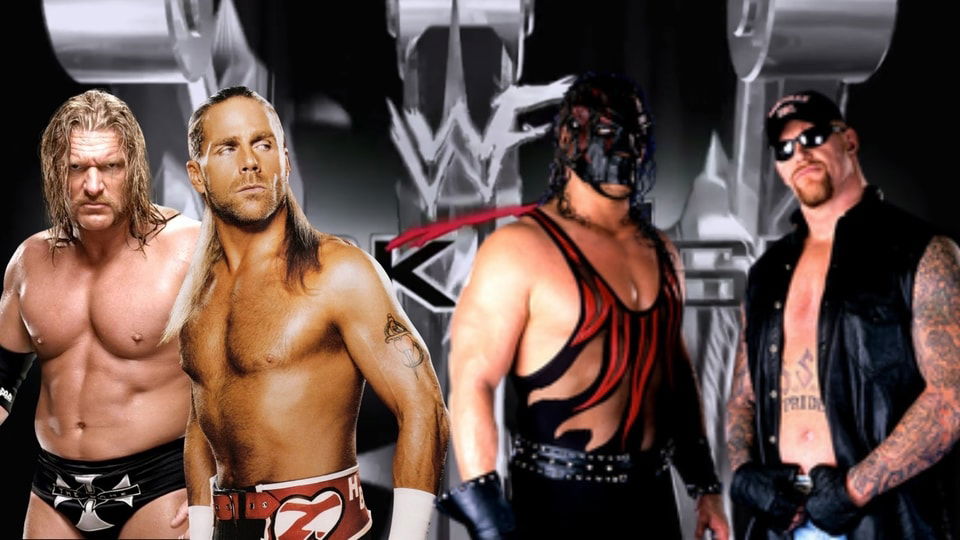 We all love a nostalgia match, but apparently no-one loves nostalgia matches more than the crowned prince of Saudi Arabia, so in order to please him, WWE are planning on bringing back both DX and the Brothers of Destruction for their Crown Jewel show.
Ever since Shawn Michaels returned to cut a promo on the upcoming match between Triple H and The Undertaker at Super Showdown, the world has speculated about an upcoming Michaels in-ring return.
Initial suggestions were that he would be the special guest referee for the match, but it has since been announced that he will instead be in Trips' corner, while the big red mayor of Knox County Kane, will be in Taker's.
Therefore, it's time for even more speculation, and now it seems WWE are looking to have Michael's wrestling return as part of a DX reunion to face a Brothers of Destruction reunion at Crown Jewel in Riyadh on November 2.
Speaking on Wrestling Observer Radio, Dave Meltzer confirmed that this tag match "is the current plan", and that the Super Showdown match is likely to set it up.
You can't help but feel that this is a bit of a waste of Michaels' first wrestling appearance in eight-and-a-half years. But who cares about that, WWE are probably being paid millions of dollars to get him back, and after all, that's all that matters.