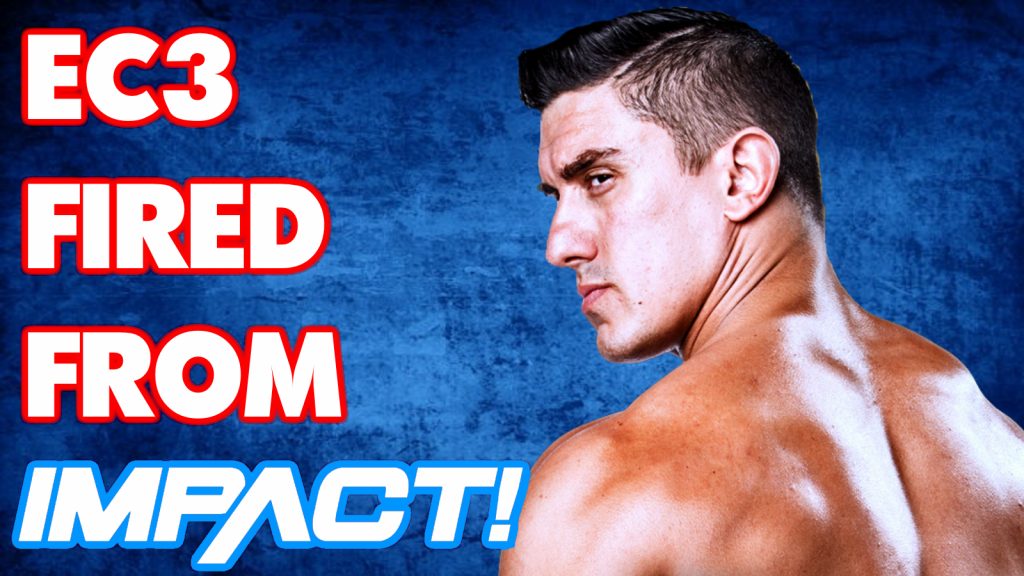 So long, EC3, and thanks for all the fish.
On yesterday's edition of Impact Wrestling, the results of 'Feast or Fired' matchup from last week were revealed. (In case you don't know, 'Feast or Fired' is a concept wherein four competitors retrieve one each of four cases that are suspended in the corner of the ring. Within these cases are either a perk or a penalty for the wrestler who obtains it: the perks usually come in the form a title shot to one of the promotion's various championships, and the penalty is the participant being fired from the company.
The winners of the four cases were as follows:
Case 1 – Eli Drake
Case 2 – Petey Williams
Case 3 – Ethan Carter III (EC3)
Case 4 – Moose
Here are the results:
Moose – World Title Match
Petey Williams – X Division Title Match
Eli Drake – Tag Team Title Match
EC3 – Fired
The news of EC3's firing will come as no shock to people who are aware of EC3's signing with NXT, which was confirmed at NXT TakeOver: Philadelphia.
IF YOU DO NOT WANT SPOILERS FOR UPCOMING NXT TAPINGS, DO NOT READ ON.
YOU HAVE BEEN WARNED!
OKAY POINT OF NO RETURN!
Despite his arrival being announced at NXT TakeOver: Philadelphia, EC3 hasn't been seen on NXT since (most likely because they were waiting for his 'firing' from Impact Wrestling to air).
At the previous set of NXT tapings, (the episode set to air this coming Wednesday), EC3 made his debut after William Regal announced the creation of the NXT North American Championship.
https://www.youtube.com/watch?v=SVnh-mLAFto
EC3's first match in NXT is set to be at NXT TakeOver: New Orleans, where he will compete in an six-man ladder match for the afformentioned NXT North American Championship, along with Ricochet, Adam Cole, Killian Dain, Velveteen Dream and Lars Sullivan.
Are you excited for EC3's NXT debut? Let us know in the comments below or on Twitter here, and as always, have a spiffing Rusev Day.