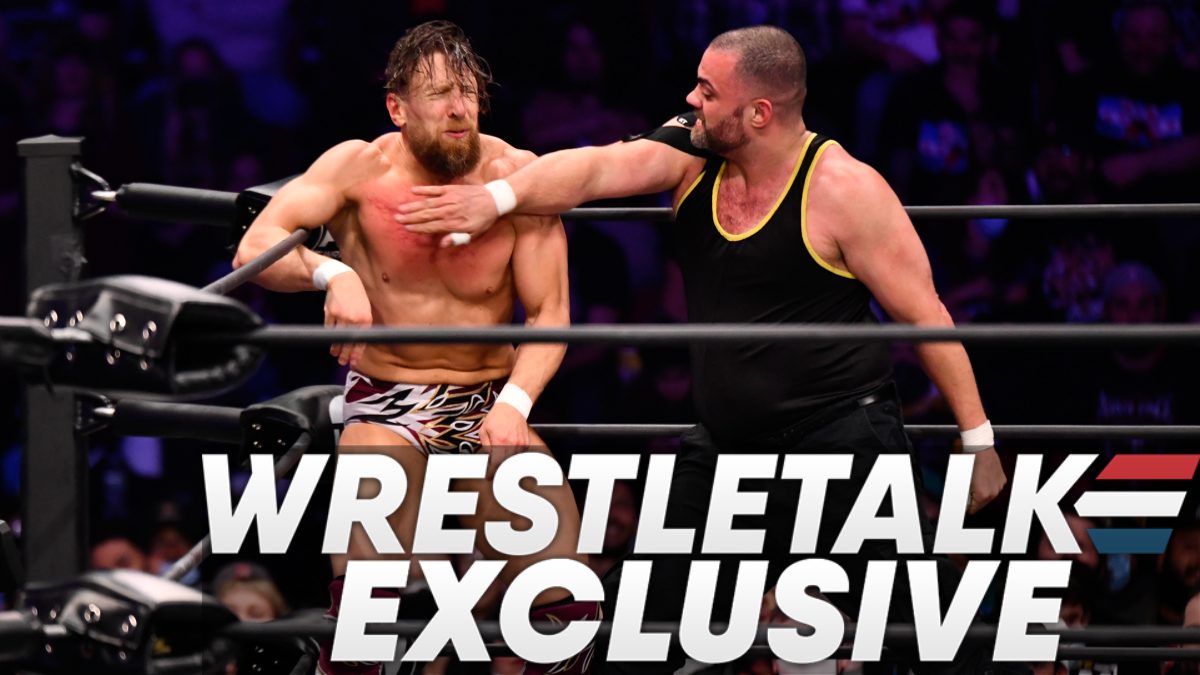 Eddie Kingston is known for being no-nonsense and in an exclusive interview with WrestleTalk, he pulled no punches about his AEW colleagues.
In an exclusive interview on the WrestleTalk Podcast, Eddie Kingston chatted with WrestleTalk's own Oli Davis, Luke Owen, and Denise Salcedo about a wide range of topics, including Bryan Danielson.
When discussing the promo last week which saw Danielson approach Kingston's pal Mox to form an alliance, Kingston said:
"Whatever happens happens. Mox is still my boy, he can go do his thing. Moxley's not stupid, so he definitely heard the little condescending tone that Bryan was talking in. And that's how Bryan is in the back. Everyone loves him, 'Yes! Yes! Yes!, thank you for surviving this and that, and we are with you'.

"Remember folks, a lot of people, what they put on the screen, it's not them. It's not the real them, and sometimes it leaks out. And Bryan's starting to leak.

"The real Bryan's starting to leak out. Judging Orange Cassidy. Judging all the guys who were either a) there at the beginning of AEW, or b) are so different that he doesn't like it, doesn't get it. That's fine, you don't have to get it, but shut your mouth. Don't judge."
Kingston shared that judgemental people are grating to his temper, noting:
"If you notice, when people start judging people, that gets me so mad, because I was judged since (I was) a kid. In third grade a mom told her daughter not to hang out with me because I'm gonna be like my uncles. Who, at the time – they're all clean now – were doing bad things. So I hate that.

"Bryan's one of those people. Bryan's a very judgemental person. 'Oh, you eat meat, ugh'. That's him. 'Oh you don't do the Karl Gotch workout system? Ugh'. Why do you think I tried to bloody up his chest? Come on folks.

"You've gotta look underneath the surface at these people. What they put on the screen is not them, and when it starts leaking out everyone gets mad, and I'm in the back like Bobby Heenan – 'I hate to say I told you so'."
Not one to shy away from speaking his truth, Eddie also shared his thoughts on CM Punk, Chris Jericho and a deeply personal story about his relationship with Homicide.
To make sure you stay updated with all the latest wrestling news, add WrestleTalk.com to your Google Discover feed and follow us on Twitter!