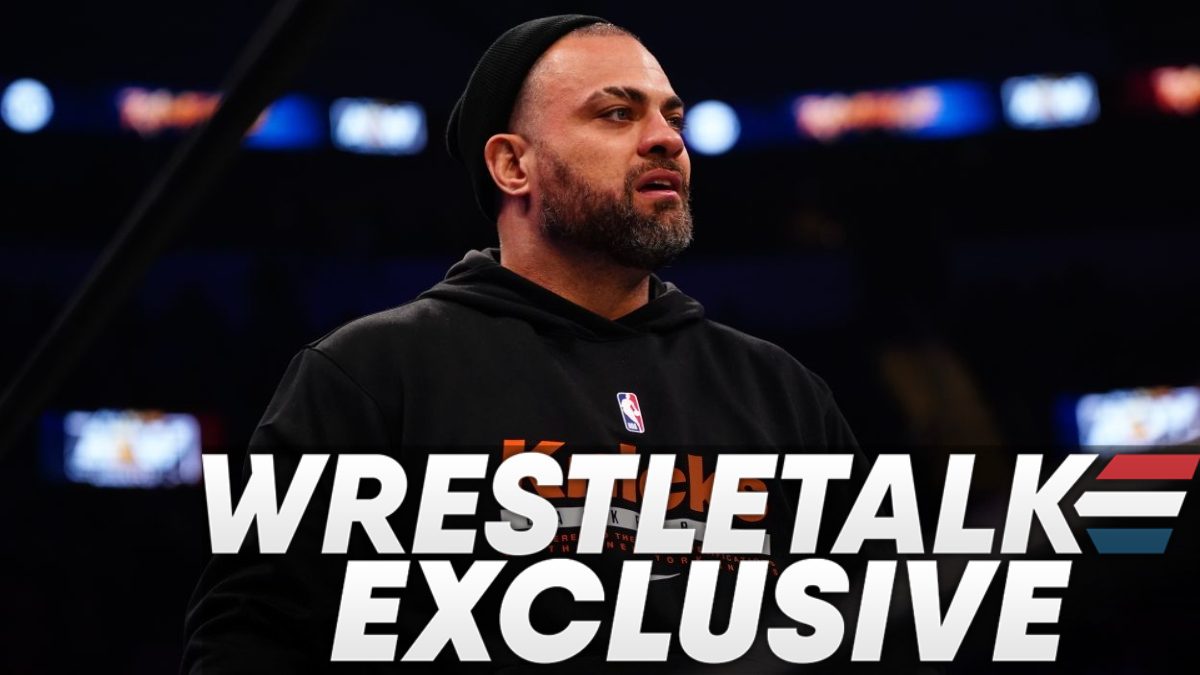 While Eddie Kingston's origin story of how a trash-talking brawler from the mean streets of Yonkers makes his way to becoming an AEW star has been hugely inspiring to many people, the attention still leaves Kingston himself "squirming."
In an exclusive interview on the WrestleTalk Podcast, Eddie Kingston chatted with WrestleTalk's own Oli Davis, Luke Owen, and Denise Salcedo about how he feels handling positive comments, particularly as it relates to his powerful Player's Tribune.
Kingston said of the attention he's received from the article in which he discusses his history with great candor and relatability:
"As you can see, I'm squirming, I don't like compliments – thank you, all that stuff man, I'm just being me, there's nothing… there's no character. It's just me turned up 1000 notches.

"The Players' Tribune thing, everyone's like, 'Oh that must have been hard for you to get out'  – not really because it's time. If I want to mature, I'm not going to give away my age here, but it took me a long time to mature because I was an angry human being who did not want to mature. And then when I finally started talking about why I'm angry and why I self-destruct…

"Let's be honest, I would have probably been in a bigger company before AEW if I didn't self-destruct. Then talking about it made me feel better, so in my head I said, 'Oh this is just another therapy session'.

"So I'm trying to get myself to feel better, I didn't think people would react to it the way they did, so yes it makes me feel great that people found it and loved it and found inspiration I guess you could say, but it's still weird to me because I'm just me.

"I'm the guy wearing the Giants (hat), no shave, I chop people and suplex people and this is what I wanted to do since I was nine years old so thank you but again, it's still a little rough but I'll learn how to deal with it."
Elsewhere in the interview, Kingston discusses a transformational experience by which he found himself at a pond near his house, on the verge of contemplating self-harm when he received a telephone call from another legend of independent wrestling, Homicide.
With so much stigma still facing particularly men, and of course women too, from addressing mental health issues, including challenges with substance abuse, hearing a candid endorsement of engaging in treatment from the likes of high profile stars like Eddie Kingston and Jon Moxley have a powerful impact on promoting help seeking behaviors.
If you or someone you know is struggling with their mental health, please know you aren't alone; click here for a list of resources.