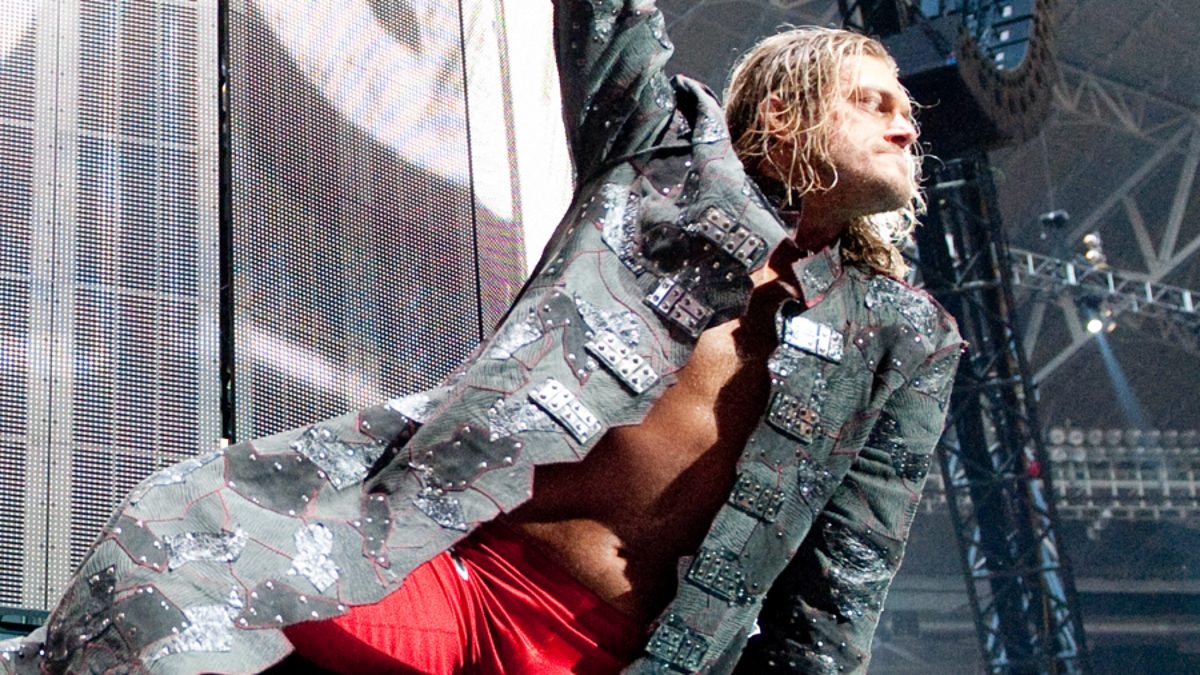 WWE Hall of Famer Edge has apologised to another WWE legend for being the originator of a popular WWE chant.
On the road to Backlash 2002, Edge taunted Kurt Angle with the phrase "You Suck". Prior to their eventual match, the Rated-R Superstar got under Angle's skin with those two words, even embarrassing the Olympian with a "You Suck" t-shirt.
Angle recently posted a portion of this segment on Instagram. Believing this in-ring prank to be the birth of the famous taunt, Angle sarcastically thanked the WrestleMania 37 main-eventer.
Edge replied to Angle's post, apologising for making fans associate him with the taunt. Offering consolation, Edge laughed at the attire he was sporting in the video.
Ridiculing his own get-up, Edge wrote:
"Sorry Kurt. Love you. Makes you feel any better I'm wearing pleather pants and a wet spandex button up."
Here is the Instagram post:
View this post on Instagram
Angle went on to defeat Edge at Backlash 2002, but the "You Suck" chant has followed him around ever since.
Edge last competed during the Universal Championship three-way match at WrestleMania 37. Daniel Bryan has noted that he felt an odd disconnect during this main event.
On the next episode of SmackDown, Bryan faces Roman Reigns for the Universal Title once more. If Bryan doesn't walk out of the arena with the championship, he will be forced to leave SmackDown.
What are your thoughts on the above story? Let us know in the comments on Twitter or Facebook.