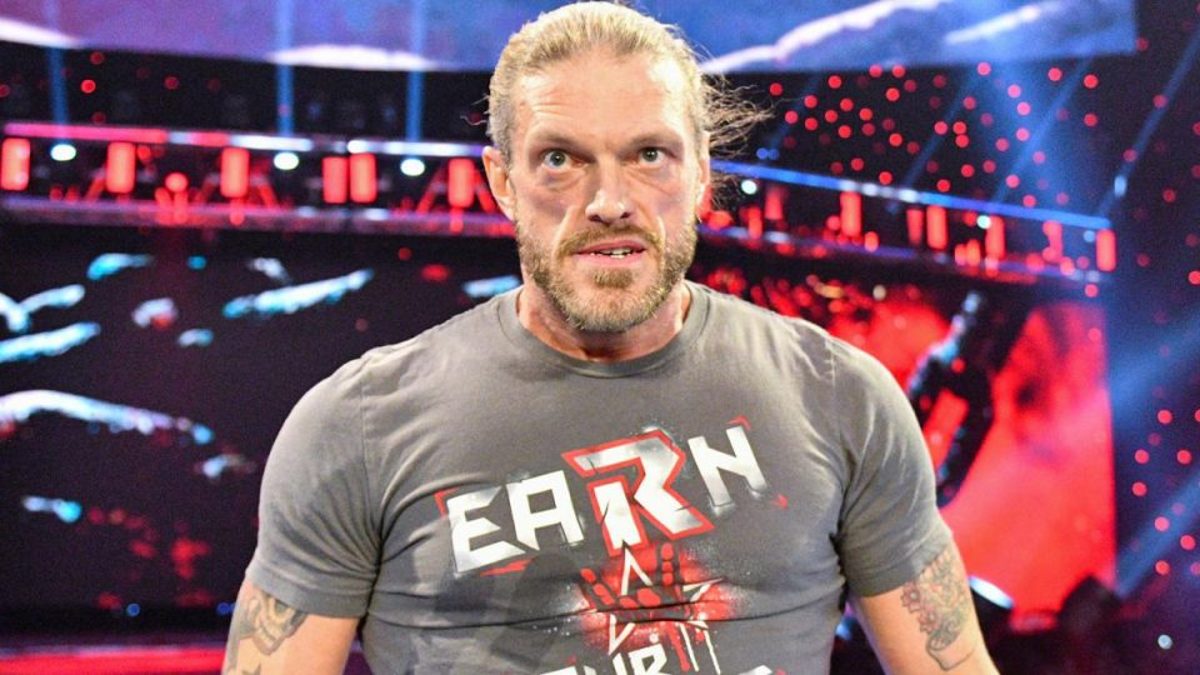 For years, Edge was one of the best characters and best heels in the business. However, since returning at the Royal Rumble in 2021, his character has been very different.
During his recent appearance on FOX Sports' podcast, he explained that his current character is essentially himself. Here is the quote, courtesy of Wrestle Zone:
"Very little. I would—that's when I would try and pull from these larger than life, and I always said 'Rated-R Superstar' Edge was kind of like an 'Appetite For Destruction' era Guns N Roses, or 'Too Fast For Love' era Motley Crue. Like this sleazy, slimy, pretty horrible person that you could picture crawling under the gutter to try and steal your girlfriend. He was that guy, and that, I always said, when I walked through the curtain, that's when I became 'Edge'. And as soon as I walked back through that curtain, I'm going to grab a coffee and I'm right back to being Adam.

Now, that has changed, which has been really interesting to play less of a character and play more of me. In a way, it's kinda scary because now it's more of me out there, warts and all, but it's fun, it really is, with this phase with the character."
Edge is currently scheduled to compete against Roman Reigns and Daniel Bryan at WrestleMania 37. As the Royal Rumble winner, he earned the right to challenge for the Universal Championship.
What are your thoughts on the above story? Let us know in the comments on Twitter or Facebook.