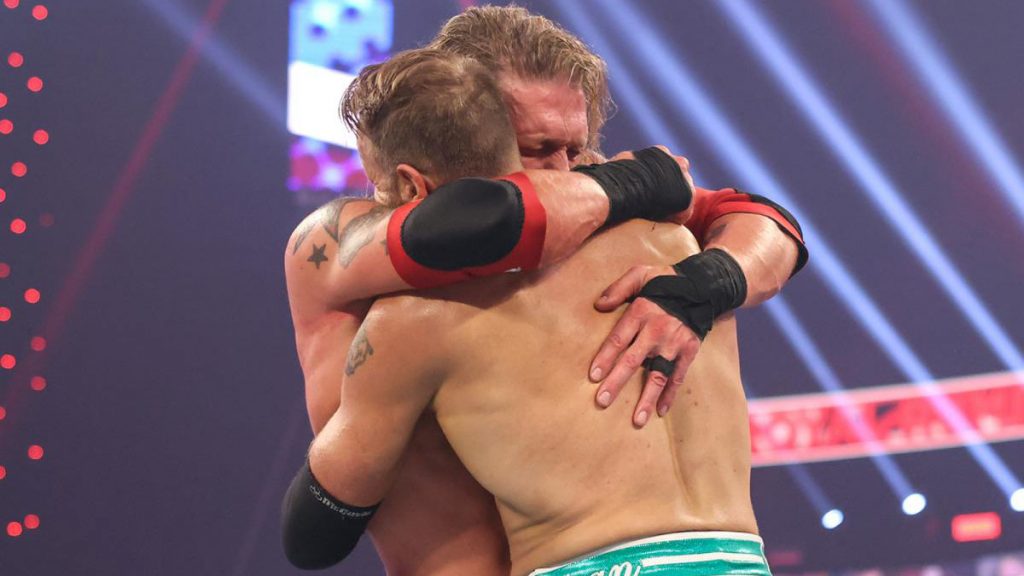 Royal Rumble winner Edge has recalled the moment when his best friend Christian made a shock return to the ring at Royal Rumble 2021.
Other than an unsanctioned segment on Raw in June 2020, Christian hadn't wrestled a proper match since 2014. Originally retiring due to injury, Christian made a surprising return in the 2021 Royal Rumble match.
His return saw him reunite with his long-time friend Edge. The duo haven't been between the ropes with one another for almost a decade.
Speaking on After The Bell, Edge revealed that he was extremely happy for his best friend. Noting that wrestling is most effective when kept truthful, he explained that his emotional reaction was something "you can't script".
Here is the full quote, courtesy of Wrestling Inc:
"That's the stuff you can't try and map out. That's the stuff you can't script, that's the stuff when wrestling works at its best level, when reality is involved, when truth is involved. If there's truth, the audience can see it because it's right here. I just had to take a moment, I didn't know I was on camera, I wanted to be out of the way for him but I also wanted to see it.

"I wanted to experience it and be able to soak that in because I was so happy for him. Also dumbfounded because this is actually happening. The fact that we were both in here the year after me returning, and here he comes, we're going to be in the Royal Rumble together in 2021. How is this happening? That look on my face is proud, happy, ecstatic. It's all of the emotions. It was real."
Forced into retirement in 2011 due to neck issues, Edge himself made his surprise return at Royal Rumble 2020. Christian's Royal Rumble return was very similar to Edges, as he was returning from a "career-ending" concussion.
Reportedly working with WWE on a part time basis, Royal Rumble 2021 hopefully wont be the last time we see Edge and Christian competing together inside the ropes.
What are your thoughts on the above story? Let us know in the comments on Twitter or Facebook.