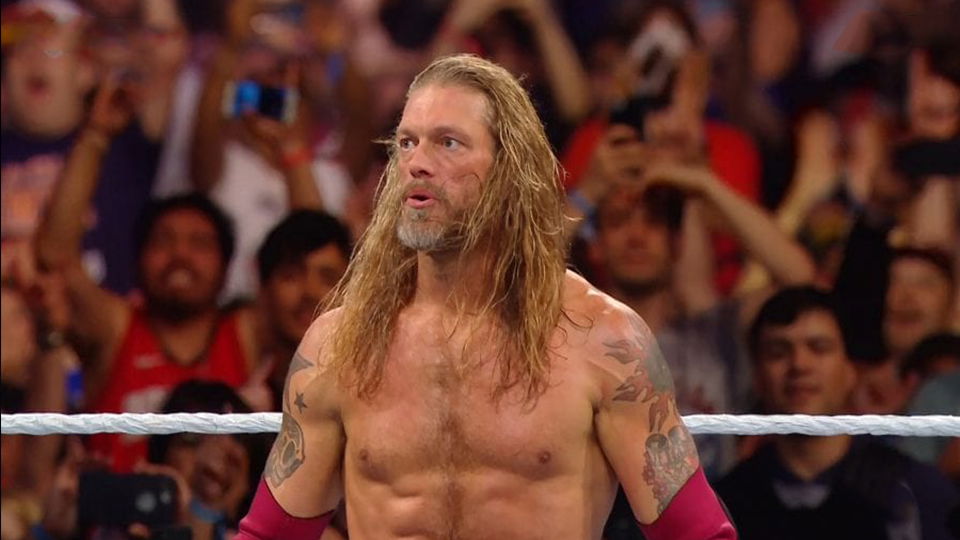 Once upon a time Edge said he had no interest in ever wrestling again. Of course, that was right after he was forced into retirement and as the years went by, he once again got the itch to perform.
Appearing on The Steve Dangle Podcast, Edge was asked what motivated his return to the ring in 2020. He gave a few reasons with the first being that his career was taken away. Here is the quote:
"I think for me, honestly, it was having it taken away. And taken away for so long, right? Nine years. I was almost gone a decade and when you find out that you have this thing back that you do better than you do anything else in your life, man, that's huge. I kinda liken it to Gary Roberts (NHL player who returned from retirement) right? Like he came back in better shape, he came back a better player because he committed to going 'okay this is what I have to do in order to get back', so not only is there the enjoyment of doing this thing that I absolutely love but then there's the challenge of it and that to me is what I really bite into.

Nobody's come back from this, nobody's ever wrestled with this hardware in their body. That's a massive challenge. That's the kind of this I get off on like okay you're telling me I can't do something. Now you're telling me I can. Now I wanna see how well I can do it and at what level and at what speed and all of those things. So that's really, I think, a part of it, is the challenge aspect and then too it's a whole new generation of talent.

I've been so lucky. Like I've gotten to wrestle Rick Martel, Bad News Brown, Terry Funk, Jerry Lawler, Hulk Hogan, Ric Flair. I got that generation and then I got the next generation of like Shawn Michaels, Undertaker, all the names from that era. Cena, Orton, yadda yadda yadda. Now I get to do it with a whole new crop and that's kinda crazy to bridge those three decades and that's really fun. It's just exciting."
Edge returned at the 2020 Royal Rumble match after being away for nine years. While he was unable to win that match, he did go on to win the Royal Rumble in 2021.
If you use the quote from this article please credit and link back to WrestleTalk for the transcription.
What are your thoughts on the above story? Let us know in the comments on Twitter or Facebook.