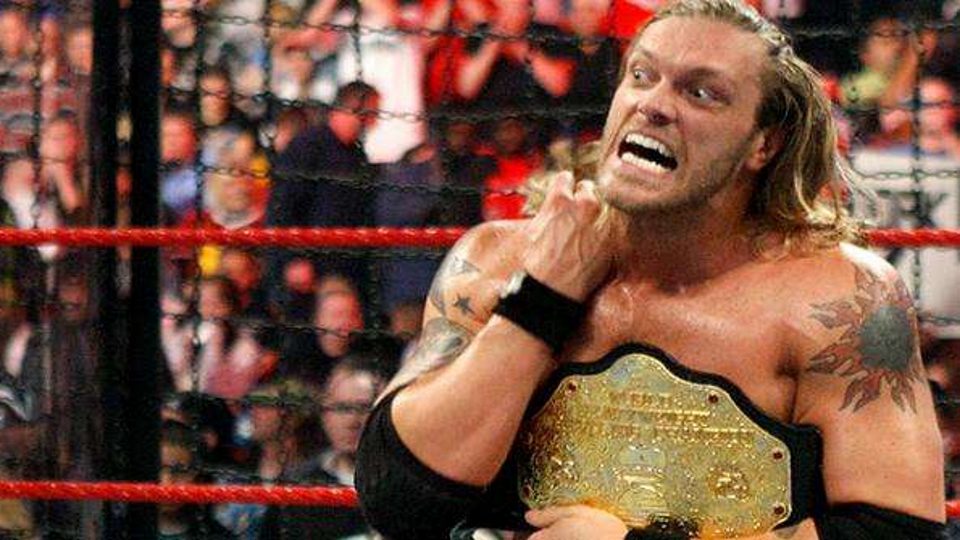 Last weekend on the kickoff show for WWE SummerSlam, former WWE and World Heavyweight Champion Edge delivered a spear to Smackdown's Elias.
This was the first wrestling move that Edge has hit since his premature retirement from the ring after a series of neck injuries in 2011.
This return sparked rumours that Edge could be preparing for a return to the ring. The Rated-R Superstar has certainly not helped sed speculation after revealing that he feels as if he could wrestle tomorrow:
"To be perfectly honest, I think I could do a match tomorrow.. It's just from what I know with the WWE medical staff, they won't allow. It is what it is, right?"
Should Edge step back into the ring, he would be risking paralysis or even death. However, the Canadian star has stated on his podcast that he is looking into Stem Cell Treatment, and has been told by a Doctor that his neck could be fully healed by 2024.
"I did have a doctor tell me that he thinks they'll be able to basically get my neck relatively healthy within 5 years. And then there's stem cells which I'm also looking into. Just from the stuff I've experienced in the last eight years and the things I've done physically, it's like 'I could pull off one.' I'm not saying I could pull of a year's worth. I'm sure you could too."
Edge is basically saying that in five years, he COULD be fit enough to have one comeback match. Although stars like Daniel Bryan have been able to make a return from retirement, it seems very unlikely that WWE doctors would clear Edge to come back.
Stay tuned to WrestleTalk.com for more information on the matter.